In-N-Out Burger - Laura sent me an email yesterday that contained a recipe. She said she thought it sounded very good and wished to make it. I replied, "I can has cheezburger?" Laura quickly replied, "Yes." I had no idea what she meant. Shortly thereafter, she emailed photographs of her visit to In-N-Out Burger. I salivated copiously throughout the day whilst awaiting her arrival at our home. She was carrying precious cargo!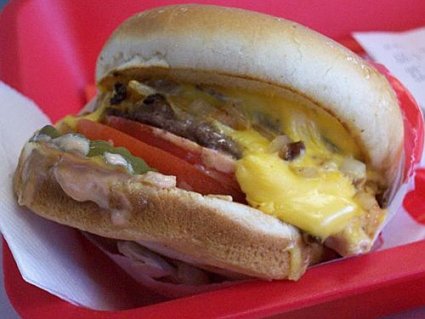 The burger was absolutely delicious. There is nothing in the burger world that can compare. The burger she brought me was an Animal-Style Burger. I devoured it ravenously and thanked her profusely.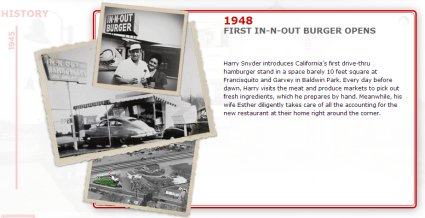 When In-N-Out Burger first opened in 1948, the company only provided a basic menu of burgers, fries, and beverages. The foods it prepared were made on-site from fresh ingredients, including its French fries, which were sliced and cooked to order. Unlike other major competitors in the hamburger fast food restaurant business (Burger King, McDonald's and Wendy's), as the chain expanded over the years, it has not added products such as chicken or salads to its menu or changed its preparation methods.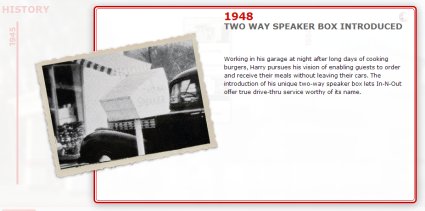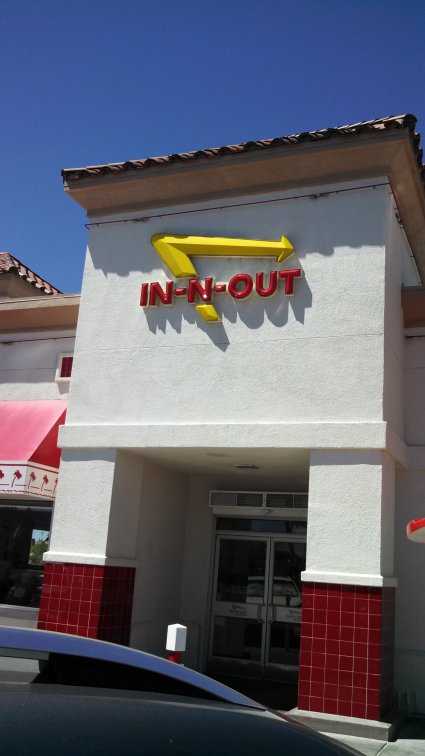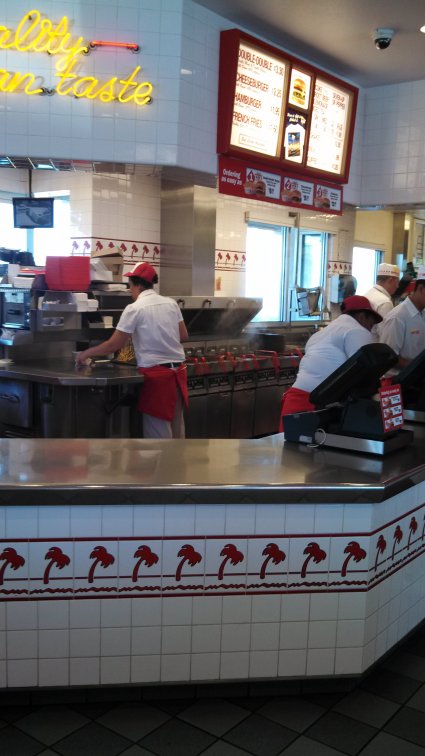 All burgers consist of one or more 1/8 lb beef patties cooked to "medium-well" and served on a toasted bun. The standard style of burger includes tomato, hand-leafed lettuce, and "spread," a sauce similar to Thousand Island dressing. In addition, customers are asked if they wish to add raw or grilled onions.

Instead of a broad menu like other competitors, In-N-Out has become known for its Secret Menu, unadvertised variations of its burgers that are based on customer preferences, such as the popular "Animal Style." Here is In-N-Out's Secret Menu


Be Entertained! - Relax and enjoy these videos!