National Memo Day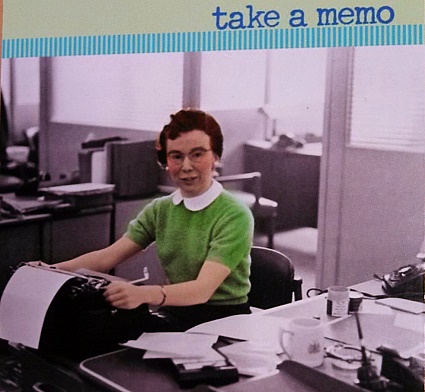 Today is National Memo Day. Have a pen and paper handy. Go grab a Post-it note. Stand ready at your PC. Enjoy National Memo Day by taking memos wherever and whenever possible.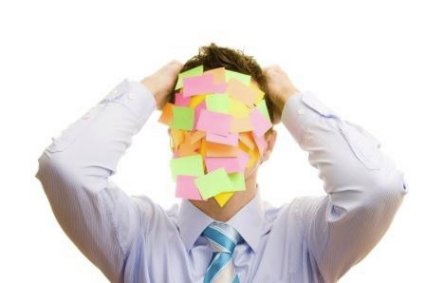 I have several Windows 7 computers (three HP desktops and three HP laptops), three Android tablets (two ASUS Transformer Prime tablets and one ASUS Google Nexus 7 tablet), and four Android smartphones (two Motorola Droid X smartphones, one Motorola Droid RAZR M smartphone, and one LG Lucid 2 smartphone). Nonetheless, when taking a quick note to remind me of something to do or someone to call, etc., I sometimes revert to "old-school methodology"—scribbling on a Post-it note(r), ripping it from the pad, and affixing it to my computer monitor!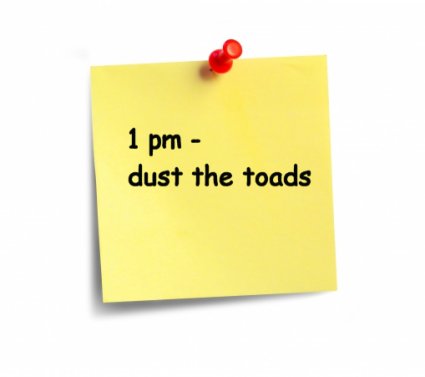 Weirdness in Today's News - Here are examples from today's news fully supportive of the postulation that the world is sliding into weirdness:


Mid-Burglary Butt Dial to 911 Lands Stoner Suspects in Jail
There are many embarrassing ways to get busted for a crime. You could flee police only to get attacked by an alligator, or you could accidentally lock your victim in their own gun closet to predictable results. Dumber still? Butt-dialing 911 as you're in the midst of a robbery. Last week, either Nathan Teklemariam and Carson Rinehart, both 20, pocked-dialed 911 as they were about to go on a minor crime spree. "I just want to smoke weed so bad right now," one of them said as the emergency dispatcher in Fresno, California. listened in.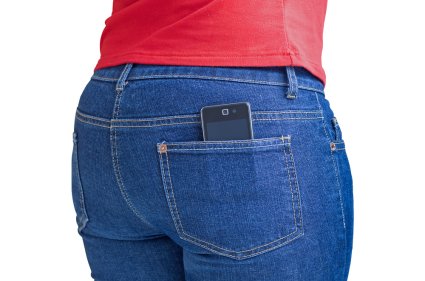 As the two suspects left the scene, the dispatcher passed along clues about their location to police, who eventually located the duo and pulled them over. Police officers searched the car, eventually finding the prescription drugs and other stolen items. Both Teklemariam and Rinehard were arrested and charged with burglary, conspiracy and possession of stolen property. A spokesperson from the Fresno Police Department said that the case was a first. "There have been times where the dispatcher hears something like this, but never has a call come in before a crime being committed and staying on all the way to the end," Sgt. Jaime Rios said.


Justin Bieber booed at the 2013 Billboard Music Awards
The man-boy was bombarded by boos from audience members during his acceptance of the Milestone Award for making it through four whole years in the music biz. The strongly negative reaction forced the Biebz to stop and beg to be "taken seriously" because he is "not a gimmick" but "an artist."

Watch a Man Beg Others to Call Police As He Clings to a Speeding Truck
A man claims he was hit by a truck in Baton Rouge, Louisiana. But instead of getting run over, he jumped, landed on the hood, and yelled for other drivers to call the police as they sped down the highway. A woman driving a few lanes over captured this video of the man on the hood of the car. For being on the hood of a speeding car, he sounds a little anxious, but is surprisingly calm. And for seeing someone on the hood of a speeding car, the woman taking the video also seems very calm.

According to police, what actually happened was the man on the hood was selling shrimp by the side of the road, when the pickup truck driver pulled over and took his sign. The shrimp salesman jumped on the hood of the car as the pickup truck driver drove away.
- Thief Snatches Woman's Phone, Gets Run Over by the Bus to Karma City

A Colombian mugger's cunning plan to steal a defenseless woman's cellphone was nearly foolproof—except for the part where he was run over by a bus while fleeing, and ended up looking like a fool. The perp had anticipated making a quick getaway from the Bogotá bus station after snatching the victim's phone, but forgot to look both ways before leaving the scene of a crime, and was promptly struck by a bus. Despite the dramatic footage captured on the stations' CCTV camera, the thief sustained only minor injuries. Amusingly, it was the victim who helped save her attacker from further damage by pulling him out from underneath the bus.

Foreign "Crazy Ants" Attacking Southern U.S.
-
Monstrous "crazy ants" from Argentina and Brazil have invaded Texas and the American Southeast, driving out the already awful fire ant and making life even more miserable for those living in the South. Supersized mosquitos and the "Giant African Land Snail" are among the recent southern invaders, but the dreaded crazy ant is so awful that the infamous fire ant goes running when the crazies come to town.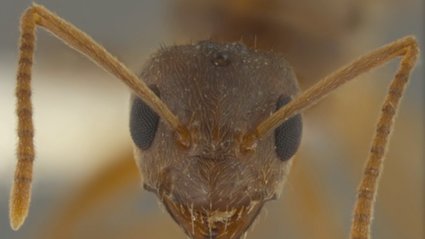 Worse for southern humans, the crazy ant particularly enjoys getting inside electronics. The air conditioners, televisions and remote controls are particular targets of these South American menaces. When the insane ants are electrocuted inside these devices, an "alarm pheromone" is released—and that brings even more crazy ants into the electronics, to make even bigger nests. Named for their erratic and terrifying behavior, the tawny crazy ant was first discovered in Houston just a decade ago, probably after arriving at the Port of New Orleans. Now they are all over the South.


19-Foot Python Captured and Killed Near Miami Sets Florida State Record
- Jason Leon spotted roughly three feet of python protruding from some bushes in a rural area of Miami-Dade County. He pulled the 18-foot, 8-inch python to the road, only to lose control of the giant female snake, which quickly wrapped itself around his arms and legs. After calling for help, Leon killed the python with a knife.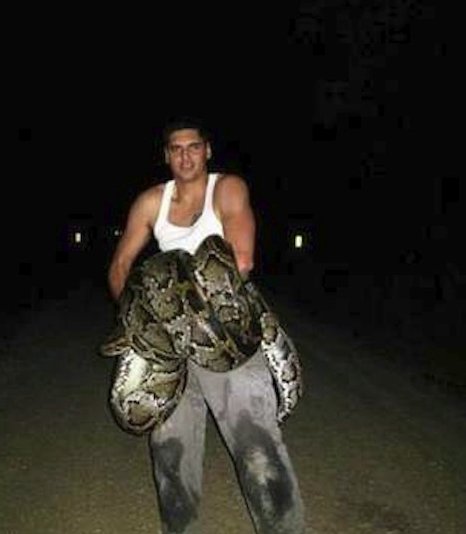 The Florida Fish and Wildlife Conservation Commission released a statement thanking Leon. "Jason Leon's nighttime sighting and capture of a Burmese python of more than 18 feet in length is a notable accomplishment that set a Florida record."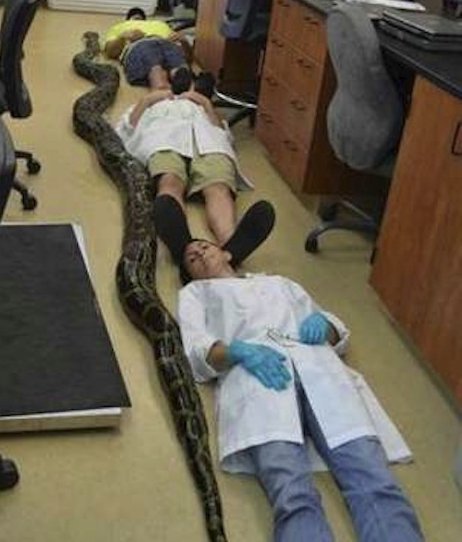 Florida's previous record for largest Burmese python was set last August when a 17-foot, 7-inch female was caught and killed in the Everglades. That snake, however, had the edge in weight – 164 pounds versus 128 – perhaps because it was pregnant with over 80 eggs.