National Lost Sock Memorial Day - May 9 celebrates a fun and unique holiday: It is National Lost Sock Memorial Day. It is time to say "good-bye" to all of the single socks—the ones where their mates have been lost to the unknown. Where do all the missing socks go to? Is there a secret door in the dryer? This is a question that people have been trying to solve for many centuries. An answer may never be found to this question and life will go on. So for today, all of the left-behind socks can be cleaned out and used as dust rags or simply tossed. It is time to let go and move on with life.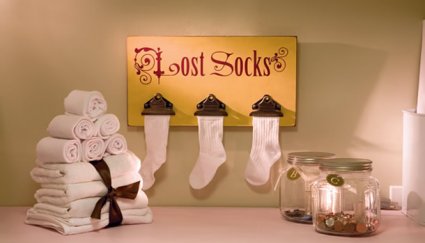 The Summer of the Roller Coaster - GateKeeper, the new wing roller coaster at Cedar Point amusement park/resort in Sandusky, Ohio, breaks seven world records, boasting the longest track (4,164 feet), tallest drop (164 feet) and six inversions, the most of any wing coaster on the planet. It debuts May 11, 2013.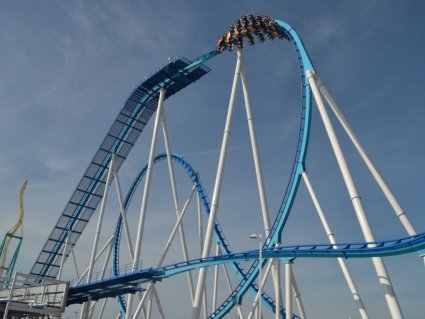 Also opening Saturday is Dollywood's RiverRush, a water coaster in the Pigeon Forge, Tenn.'s Splash Country water park. Four-person boats cruise through an acre of hills, twists and tunnels at heights of up to 237 feet.

On the West Coast, California's Great America in Santa Clara is introducing Goldstriker in May (no specific date yet) that lasts more then two minutes, hits speeds of 54 mph, and has the longest initial descent tunnel (174 feet) of any wooden coaster. Knott's Berry Farm in Buena Park unveils Coast Rider on May 25. It is a 1,339-foot-long, 52-foot-tall ride and is meant to evoke the twists and turns of the state's winding coastline. On the Santa Cruz Beach Boardwalk, a new steel coaster dubbed Undertow opens in June. The spinning coaster sports individual four-seat cars in which passengers' weight distribution determines the vehicle's rotation. And at Six Flags Magic Mountain in Valencia, Full Throttle features a triple launch – two forward and one backward – and hits speeds of more than 70 mph. It's opening this summer, but the exact date hasn't been determined.

In Orlando, Fun Spot America (formerly Fun Spot Action Park) introduces its 2,000-foot-long White Lightning coaster as part of a $40 million expansion.

Opening this summer at Six Flags White Water in Marietta, Ga., is Typhoon Twister, which drops riders five stories into a wide bowl and then spits them into a corkscrew chute.

A new twist on Batman: The Ride at Six Flags Great America in Gurnee, Ill.: The ride now goes backward at top speeds of 50 mph and over 2,700 feet of track.

Silver Dollar City in Branson, Mo., rolled out Outlaw Run earlier this spring. The hybrid wooden coaster hits speeds of 68 mph and has three inversions.

Another hybrid coaster, Iron Rattler, premiers this summer at Six Flags FiestaTexas in San Antonio. It sports a 171-foot-drop and hits speeds of 70 mph.

Six Flags St. Louis unveils Boomerang, a 125-foot-tall coaster that tops out at 50 mph as it hurtles over 1,650 feet of track.

And in the Wisconsin Dells, Mt. Olympus Water and Theme Park has spiced up its traditional wooden coaster. Re-dubbed Hades 360, it features an upside-down roll.