Skyscraper Day - Skyscraper Day is a day to appreciate and admire the world's tallest skyscrapers.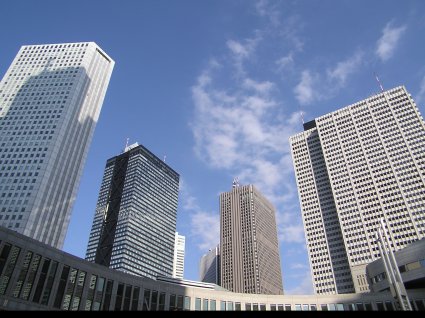 Skyscrapers are truly engineering and architectural marvels. In many crowded cities, space is in short supply, and real estate prices are ever increasing. Building "up" becomes more and more logical. As technical capabilities in construction improved, skyscrapers have become taller and taller. In addition, there is a certain prestige to have one of the tallest structures in the world in your city.

Here are the world's tallest buildings: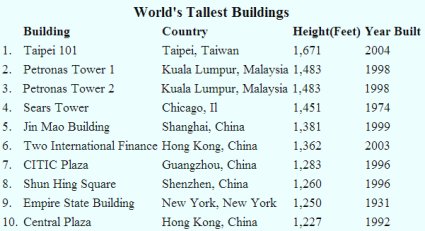 Teriyaki Mushroom Burgers - Laura produced some incredibly tasty teriyaki mushroom burgers Sunday afternoon. She made patties using 85% lean beef, to which she added minced garlic, minced Jalapeños, and several spices and seasonings.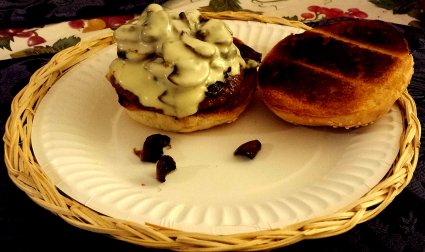 While the patties grilled, Laura sautéed sliced, poached mushrooms in teriyaki sauce. She poured the mushrooms atop the patties and placed Swiss cheese atop them.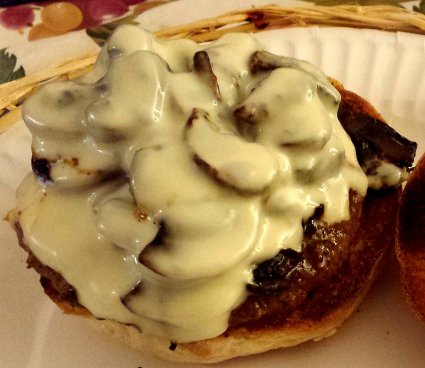 She also produced an excellent batch of oven fries.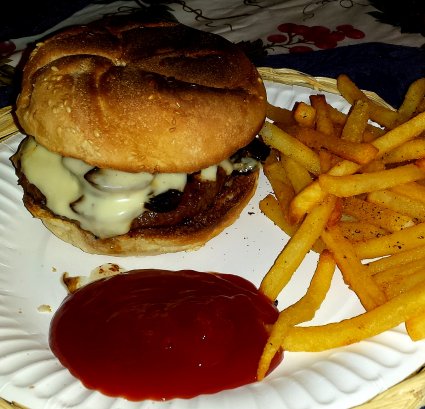 She placed the patties atop fresh Kaiser rolls from a local deli. There was no need to add condiments! The burgers were incredible.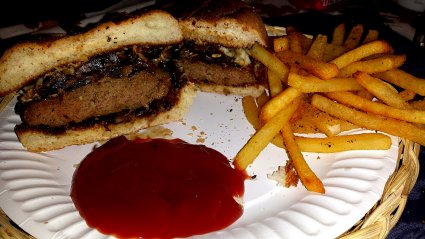 Asian Chicken Salad - Yesterday was Labor Day. While many traveled great distances and placed themselves in peril on crowded roadways, Laura and I stayed home and produced an enormous quantity of Asian Chicken Salad. Laura poached sliced mushrooms and prepared the noodles. I did the slicing, dicing, chopping, and mincing. Laura combined the ingredients, added seasonings, extra-virgin olive oil and Oriental rice wine vinegar, and slowly stirred everything together.

This is a recipe I developed many years ago and with which I have brought intense pleasure to a great many.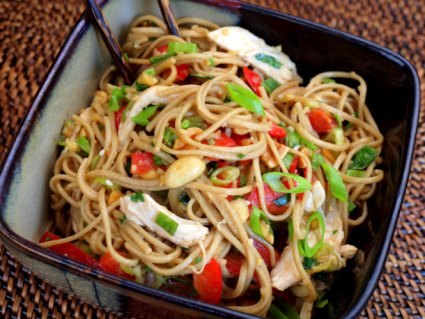 Laura took a quantity to work with her this morning. She is gifting it to a co-worker. This afternoon, when she arrives at our home, she will travel to the home of a member of our home church (Harvest Christian Center) who is recovering from an injury at home. Laura will bless her with an offering of this delicious treat.

The balance shall be savored by us throughout the week. Asian Chicken Salad is excellent as an entrée or as a side dish. It is extremely healthful and very low in sodium, fat, and cholesterol. It is also very time- and labor-intensive to produce. If you wish to make some, you will find the recipe on this blog under the Recipes link on the left.


Relax! - Relax and enjoy these videos!