The Power of Prayer - I do not recall ever doubting the incredible power of prayer. I have experienced examples of this throughout my life.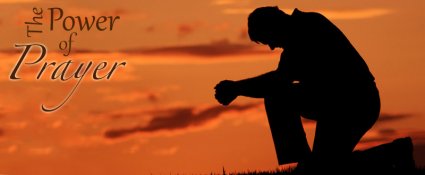 Yesterday, when I arrived at my office, I found that Hal (my main desktop system) was unresponsive. Restarting him had no positive outcome. I initiated Windows 7 Startup Repair. This generally works well when servicing others' systems. It failed fully the three times I attempted it.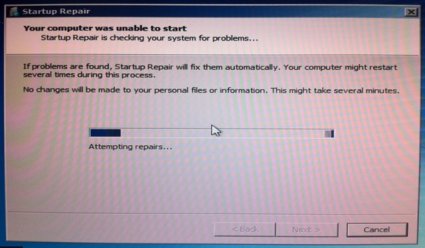 I then initiated Windows 7 System Restore. I chose the latest restore point available.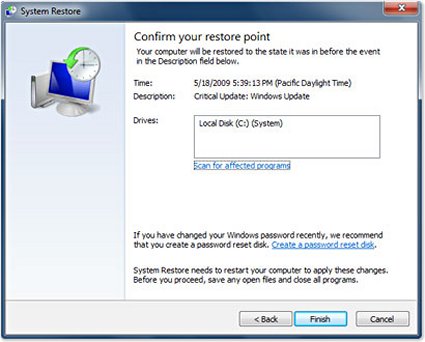 This failed—as did the subsequent two attempts using prior restore points.

I located the re-installation DVDs provided by HP for Hal. I did not find the prospect of starting anew and needing to load and configure and associate all applications! (All Hal's data is on drive D:)

I prayed. I thanked God for giving me the wisdom necessary to choose the proper restore point, and I thanked Him for giving me the peace of mind and patience necessary to accomplish the repairs.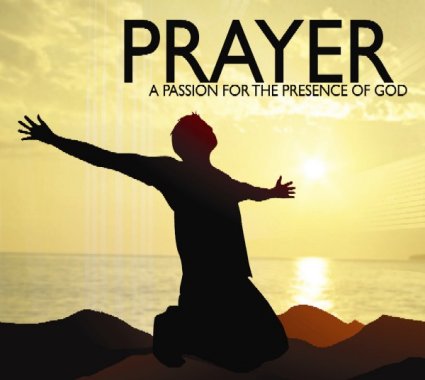 I clearly sensed that God—through the Holy Spirit—pointed to a restore point at the very bottom of the list of available restore points. This seemed an unlikely candidate, yet I knew that God does not err, and His instructions are to be followed precisely and without question.

Unlikely though it seemed, the restore point to which God directed me was efficacious! It was a long process, and it would have been a simple matter for me to simply "give up" and employ the HP Recovery Media. I did not. Faith kept me calm and emboldened me. I knew Hal would be restored!

Hal successfully started and has operated flawlessly since then! Praise God!


Gun Control - I recently had a client enter my office with a question regarding configuring a wireless router in her home office. She turned and gazed upon the 39" Vizio LCD HDTV—drawn to do so by what she heard emanating from the 8-speaker Onkyo surround sound system. The pros and cons of "gun control" were being debated. She said, "Seems simple enough to me. Take the guns away and people won't shoot each other anymore. And if somebody's got a good reason to have a gun like to hunt with they sure don't need high-powered military guns that hold lots of bullets to hunt with."

I said, "That is not simple. It is simplistic. It is also simple-minded."

Before she was able to successfully stem the flow of Thorazine-induced drool that fell copiously upon her chin from the gaping maw that was formed of her mouth, I continued: "There are two key issues that apparently elude you: Taking firearms away from law-abiding citizens simply and effectively results in firearm ownership only by law enforcement, the military, and criminals. The Second Amendment provides for the ownership of firearms by law-abiding citizens not for hunting. It provides for the ownership of firearms by law-abiding citizens to protect themselves from oppression and tyranny."

She offered no counterpoint.


GoPro! - Enjoy these GoPro videos! I have a GoPro Hero 3 Black Edition and many accessories for it. I am, however, not sufficiently brave to attempt what you will see here!