Friday - I do not generally post on weekends, but I wish to share some of the wonderful food we have been enjoying.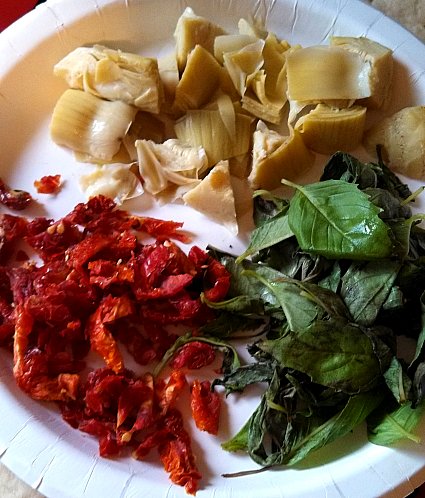 Laura produced a wonderful homemade pizza Friday evening.

She prepared the toppings for the pizza. She cooked and crumbled pork sausage. She prepared sun-dried tomatoes, artichoke hearts, and fresh basil.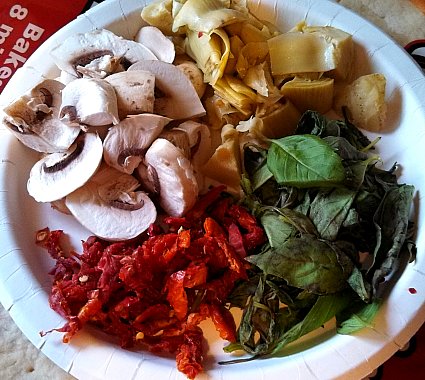 She added sliced mushrooms.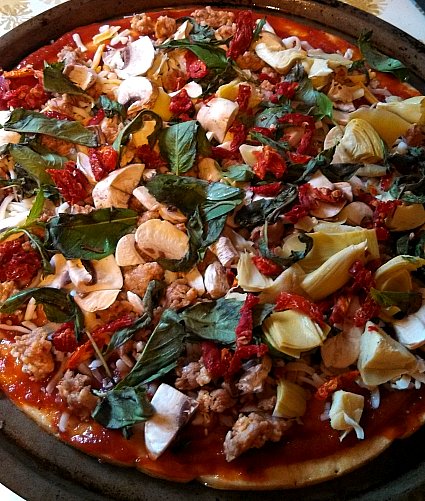 She topped a thin pizza crust with pizza sauce, spread the toppings about, added pizza cheeses, and placed on a pizza pan in the oven, which was preheated to 450, turned down to 425, and baked for 8 minutes.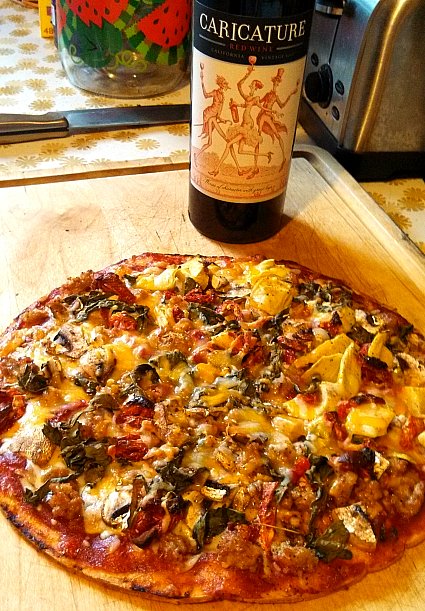 It was beautiful, and it tasted every bit as good as it looked!

Friday evening, we watched The Expendables 2 on the 39" Vizio HDTV in our bedroom using Chromecast. We have enjoyed Chromecast on the 49" Vizio HDTV for several weeks. I have also used it on the 39" Vizio HDTV at my office for several weeks. Yesterday, out third Chromecast unit arrived, and I installed it in our bedroom.


Saturday - Saturday, we gathered in the dining room and watched several episodes of "Duck Dynasty." If you have not seen this show, I highly recommend that you do. It is a wonderfully presented show that emphasizes family values, God, and guns.

We became hungry, and Laura prepared some incredibly delicious bacon, lettuce,and tomato sandwiches on toasted sourdough bread.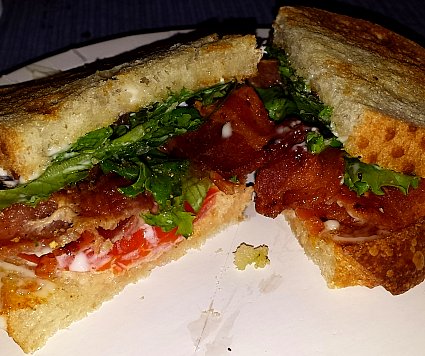 For dinner Saturday evening, Laura created another delicious pizza.