National Be Late for Something Day - This holiday is for being fashionably late for anything and everything all day long and loving every minute of it.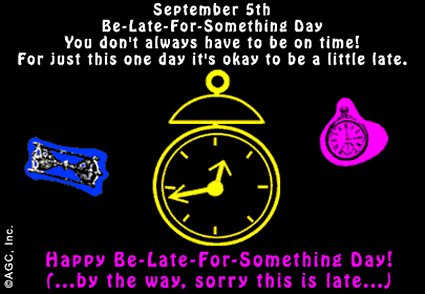 Yes indeed, today is the day to be late, and when you do you are proving just how holiday-oriented you are. You are a true celebrator of holidays.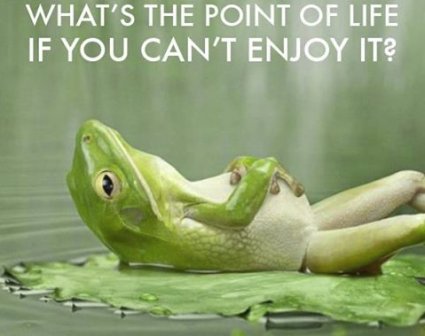 In the News - Snatched from today's headlines—the unusual, the strange, the mystifying, the humorous, the weird, the interesting, etc.!