National One-Hit Wonder Day - National One-Hit Wonder Day honors the one-hit wonders of rock 'n' roll. Anyone who ever had a hit single deserves eternal remembrance.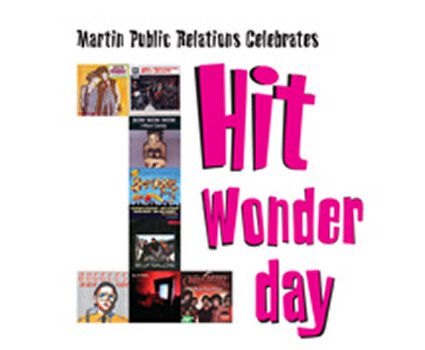 A one-hit wonder is a person or act known mainly for only a single success. The term is most often used to describe music performers with only one hit single or for having one signature song that overshadows their other work.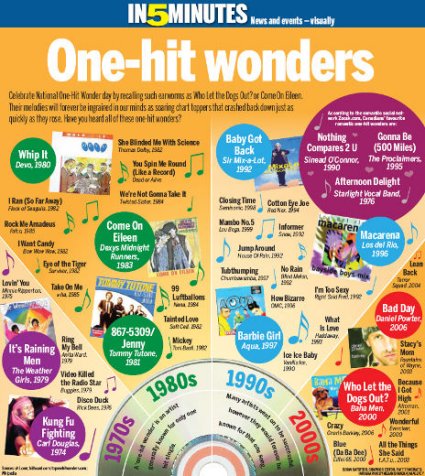 However, the term is used as well to describe other, related phenomenon such as a software company that only has one widely successful release and an athlete known for only one major career event.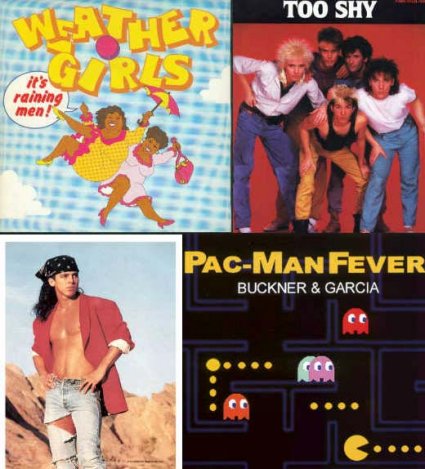 For one-hit wonder lists by decade, visit One-Hit Wonder Central


In the News - Here you will find strange, unusual, weird, and otherwise interesting news items!