With this Ring - robot conducts wedding in Tokyo
Grave Injustice - thieves steal hearse with body inside
Something to Crow About - MCSO busts cockfighting ring; nearly 70 arrested

On this day in history: May 17, 1974 - During a gun battle with members of the Symbionese Liberation Army, the LAPD fires tear gas into their Watts hideout. The canisters ignite a fire which soon consumes the house. Three other SLA members, including kidnapped heiress Patty Hearst, watch the events unfold on TV in their motel room down the street from Disneyland.

Born on this day in history: May 17, 1936 - Dennis Hopper (1936 - ) Born in Dodge City, Kansas, Dennis Hopper caused a sensation with anti-establishment Easy Rider (1969), in which he directed and starred. Later films include Blue Velvet(1986) and Speed (1994), and he also directed Colors (1988). Hopper landed a spot on the 2005 TV series "E-Ring," based on the U.S. Pentagon activities.

Scripture of the Day: Oh, the depth and riches of the wisdom and the knowledge of God! How unsearchable his judgments, and his paths beyond tracing out. - Romans 11:33

Video of the Day: The Product Tester: The Big City Slider Station


Click to enlarge.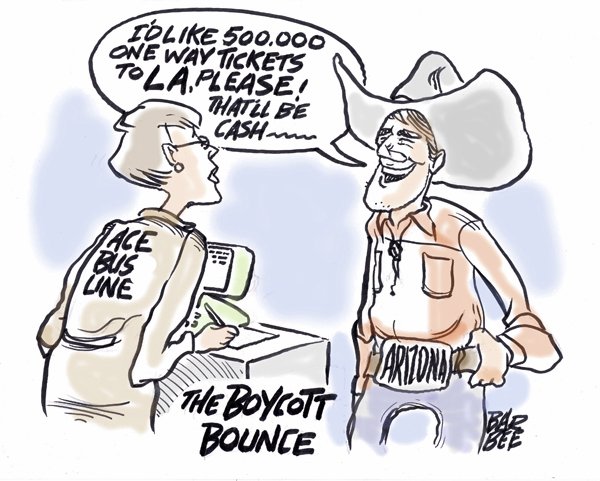 Technology News
Microsoft Office 2010: Everything you need to know
Analyst's view: How to catch a virus
Rogue satellite shouldn't affect Comcast service
Google Street View cars sniffed Wi-Fi networks