Fighting Back - Gone in 28 seconds: Rapid-fire sniper takes out five Taliban soldiers from more than a mile away to save British patrol
Fighting Back Too - cops: women stop attacker in campus stabbing
Free Ride - Arizona to eliminate speed cameras on highways

On this day in history: May 7, 1959 - Small-time boxing promoter Don King is arrested in Cleveland on suspicion of drug dealing. His criminal record includes a 1955 arrest for arson, a 1954 arrest for murder, and others.

Born on this day in history: May 7, 1901 - Gary Cooper (1901 - 1961) Born in Helena, MT, actor Gary Cooper became a star as the laconic cowboy in The Virginian (1929). Initially known for off-screen romances, he came to personify the archetypal American, winning Academy Awards for work in Sergeant York (1941) and High Noon (1952).

Scripture of the Day: Be joyful always; pray continually; give thanks in all circumstances, for this is God's will for you in Christ Jesus. - 1 Thessalonians 5:16-18

Video of the Day: Angry Alligator Snapping Turtle - submitted by Darin


Imagine my surprise when I encountered this scene while journeying to my office this morning! Click to enlarge.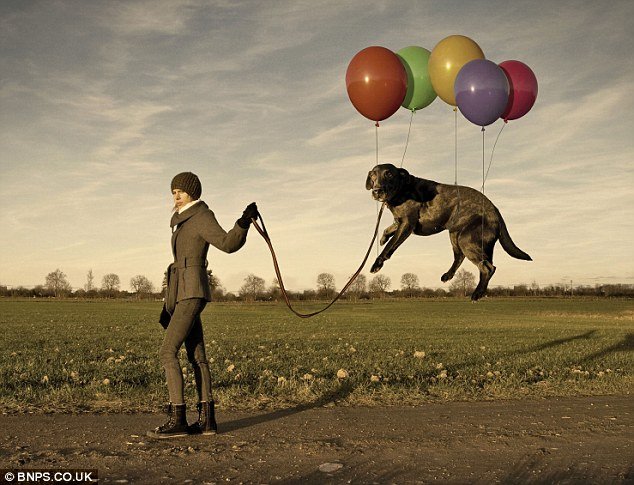 Technology News
Microsoft shows off future product tech at R&D day
Archos launches latest tablet
Papermate launches biodegradable pen
Worm spreading via Yahoo Messenger

Photography Contest
Please vote for your favorite photographers! Voting will end, and winners will be announced on May 14. Here are the photographers' numbers and the photographs they submitted.
Photographers will remain anonymous until voting has ended. This is the current vote tally:

P2 - P4 - P5 - P10 - P8 - P21 - P32 - P21 - P37 - P9

To simplify voting: You may vote for as many photographers as you wish. You need not choose only one photographer. The photographers who receive the most votes will be listed in descending order on the 14th.

You may also vote for your favorite photograph. The top ten photographs will be displayed, and credits will be given to the photographers.

Once again, you may vote for all your favorites. The photographs that receive the most votes will be listed in descending order on the 14th.
Photography Contest Gallery.

May Madness - Corning Car Show
The Corning Chamber of Commerce presents the 14th Annual Corning Classic Car Show - May Madness Show, Shine, and Cruise! May 7th and 8th.

See the Calendar of North State Events for schedule details.


Corning Skatepark Association
Be certain to visit the new
Corning Skatepark Association Web Site!