The Kids Are Alright - 13-year-old American climbs Everest, calls his mom
That's the Guy! - man arrested for burglary after his 'East Side' facial tattoo makes him 'hard to miss'
Heat of the Moment - Gore's "silly figures" sloshed on graduates

On this day in history: May 25, 2006 - Enron CEO Kenneth Lay is found guilty on six counts of conspiracy.

Born on this day in history: May 25, 1963 - Mike Myers (1963 - ) Born in Toronto, Canada, comedian and actor Mike Myers joined Chicago's "Second City" comedy troupe in 1981, and then the "Saturday Night Live" cast. His popular SNL sketch, "Wayne's World," inspired a popular film. This led to a series of successful movies, including Austin Powers: International Man of Mystery (1997) and Shrek (2001).

Scripture of the Day: My dear brothers, take note of this: Everyone should be quick to listen, slow to speak and slow to become angry. — James 1:19

Video of the Day: Probably the Funniest Cat Video You'll Ever See - submitted by Frank


Imagine my surprise when I encountered this scene at Walmart while journeying to my office this morning! Click to enlarge.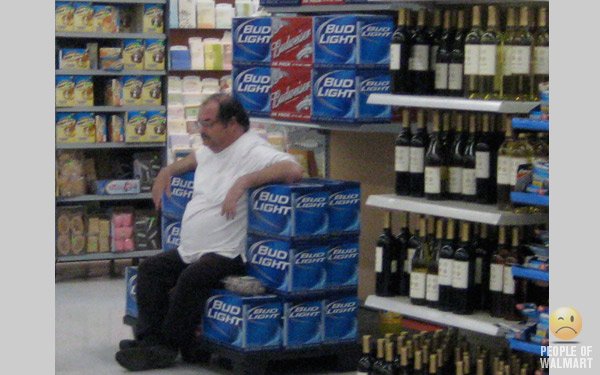 Technology News
Get a new 16G iPhone for $97
Firefox tool erases Justin Bieber from the Web
AT&T offers free Wi-Fi to New York City

Corning Skatepark Association
Be certain to visit the
Corning Skatepark Association Web Site!