Fighting Back - father featured on TV show kills one of three who tried to invade his home
Stupid Criminals - bank robber tries to eat note when she sees cop
See You in Court - teacher with rabbit phobia to sue 14-year-old for drawing bunny

On this day in history: May 10, 1933 - Joseph Göbbels presides over a public book burning in Berlin, which destroys more than 20,000 volumes. The collection includes books by Einstein and Freud. During the bibliocaust, Goebbels declares: "We have directed our dealings against the un-German spirit; consign everything un-German to the fire."

Born on this day in history: May 10, 1960 - Bono (1960 - ) Born in Dublin, Ireland, singer and political activist Paul Hewson joined the band U2 in 1976, and was dubbed "Bono Vox" (good voice) by his band mates. This was later shortened to Bono. U2's sixth album, "The Joshua Tree" (1987), catapulted the band to stardom. In 2005, U2 was inducted into the Rock and Roll Hall of Fame.

Scripture of the Day: If your brother sins against you, go and show him his fault, just between the two of you. If he listens to you, you have won your brother over. — Matthew 18:15

Video of the Day: The Product Tester: Forearm Forklift


Imagine my surprise when I encountered this scene while journeying to my office this morning! Click to enlarge.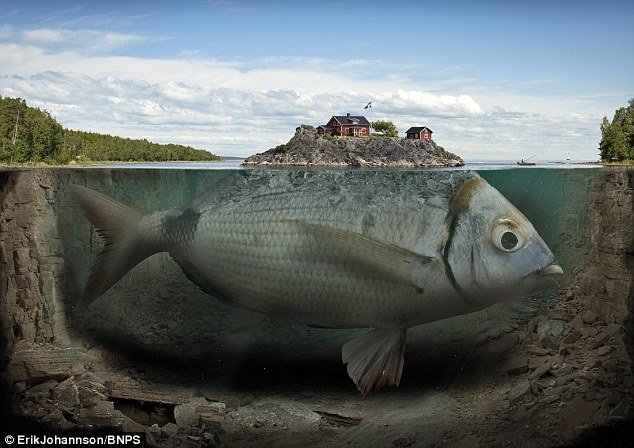 Technology News
Facebook targeted by new FTC privacy complaint
New research could push hard drives into the multi-terabytes
Five hidden dangers in Facebook

Photography Contest
Please vote for your favorite photographers! Voting will end, and winners will be announced on May 14. Here are the photographers' numbers and the photographs they submitted.
Photographers will remain anonymous until voting has ended. This is the current vote tally:

P2 - P4 - P5 - P10 - P8 - P32 - P21 - P21 - P10 - P15

To simplify voting: You may vote for as many photographers as you wish.
You need not choose only one photographer. The photographers who receive the most votes will be listed in descending order on the 14th.

You may also vote for your favorite photograph. The top ten photographs will be displayed, and credits will be given to the photographers.

Once again, you may vote for all your favorites. The photographs that receive the most votes will be listed in descending order on the 14th.
Photography Contest Gallery.

Corning Skatepark Association
Be certain to visit the new Corning Skatepark Association Web Site!

Technology News