Fighting Back - chef hurls meat cleaver at fleeing thief
CSI: Anytown - personal DNA test kits arriving in stores soon
Heat of the Moment - activists protest Gore's honorary degree at University of Tennessee

On this day in history: May 14, 964 - Pope John XII dies of injuries inflicted eight days prior by a jealous husband who caught him in flagrante delicto with his wife. The 26-year-old pontiff had received a blow to the temple, causing immediate paralysis. Critics had accused John of converting the Lateran Palace into a whorehouse.

Born on this day in history: May 14, 1944 - George Lucas (1944 - ) Born in Modesto, California, director, writer and producer George Lucas hit it big with his low-budget film American Graffiti (1973), now one of the most successful low-budget features ever made. He then created Star Wars (1977), which helped Lucas become one of the film industry's most financially successful independent directors and producers.

Scripture of the Day: You created my inmost being; you knit me together in my mother's womb. I praise you because I am fearfully and wonderfully made; your works are wonderful, I know that full well. — Psalm 139:13-14

Video of the Day: Steven Seagal Mountain Dew Commercial - submitted by Chris


Imagine my surprise when I encountered this scene at Walmart while journeying to my office this morning! Click to enlarge.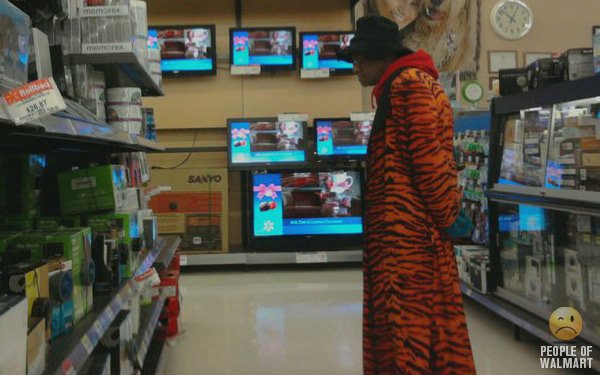 Technology News
Facebook secures its longin process
YouTube's unlisted videos attempt to preserve privacy
Hulu improves its player, commits to Flash

Photography Contest
The voting be open until 4 PM. A significant number of votes would be necessary in order to alter the current tally. I am, therefore, releasing the results at this time:
Winners

Corning Skatepark Association
Be certain to visit the new
Corning Skatepark Association Web Site!

Corning Skatepark Association Photographs Photographs from last Saturday's skate and bike exhibition:
- Photographs by John Richards
- Photographs by California Technologies

May Madness Photographs
Photographs from last weekend's May Madness:
- Friday
- Saturday