Chew on This! - world's largest beaver dam seen from space, more than twice the length of Hoover Dam
Run for the Border - 12 states considering Arizona-like immigration legislation
Up in Smoke - Los Angeles orders 439 medical marijuana dispensaries to close

On this day in history: May 6, 1937 - Zeppelin Hindenberg explodes at Lakehurst NJ, leaving 36 dead and others seriously burned. Official cause of the explosion is listed as "St. Elmo's Fire," although it probably also involved the flammable silver paint the Germans used to coat the thing.

Born on this day in history: May 6, 1961 - George Clooney (1961 - ) Born in Lexington, KY actor, producer and director George Clooney became known as Dr. Doug Ross in TV series "ER" (1994-9), and went on to fame in such hits as Batman and Robin (1997), O Brother, Where Art Thou? (2000) and Oceans Eleven(2001). In 2002, Clooney made his directorial debut with Confessions of a Dangerous Mind.

Scripture of the Day: Confess your sins to each other and pray for each other so that you may be healed. The prayer of a righteous man is powerful and effective. - James 5:16

Video of the Day: The Product Tester: Slap Chop


Imagine my surprise when I encountered this scene while journeying to my office this morning! Click to enlarge.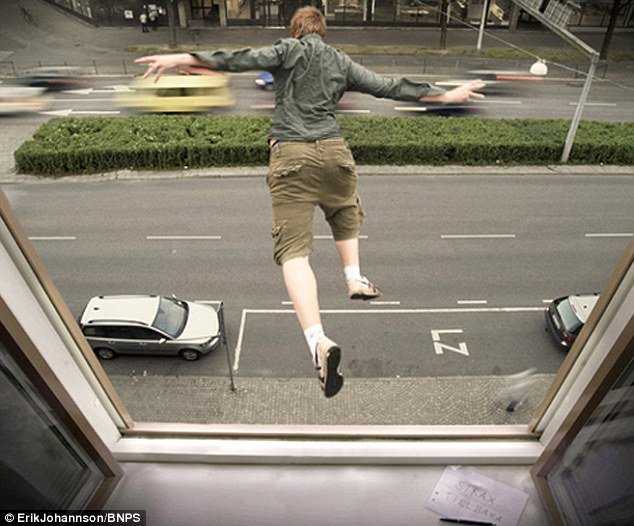 Technology News
Netflix upgrade to hit Roku players in June
Adobe CTO calls Apple "walled garden," denies HTML5 battle
Dating site matches Apple lovers together
Ellen DeGeneres provokes Apple's ire


Photography Contest
Please vote for your favorite photographers! Voting will end, and winners will be announced on May 15. Here are the photographers' numbers and the photographs they submitted: Submissions. Photographers will remain anonymous until voting has ended. Photography Contest Gallery. Currently, these are the tally positions: P2, P5, P4, P8, P32.
Photography Contest Gallery.

May Madness - Corning Car Show
The Corning Chamber of Commerce presents the 14th Annual Corning Classic Car Show - May Madness Show, Shine, and Cruise! May 7th and 8th. See the Calendar of North State Events for schedule.

Corning Skatepark Association
Be certain to visit the new Corning Skatepark Association Web Site!

The 2010 National Day of Prayer (NDP) will take place today. Shirley Dobson continues as Chairman of the NDP Task Force; Dr. Franklin Graham is the Honorary Chairman for 2010. The National Day of Prayer Task Force has its own Web site that offers information about how the day is observed across the United States.

Here in Corning, at 12 pm, in front of Corning's City Hall, New Life Assembly is hosting the public prayer and invites all who are interested, to join together to pray for our nation, state and city.