Fighting Back - store owner kills armed robber, wounds four others
Unholy - pagan police get vacation pay for festivals
Drive My Car - drunken man lets 9-year-old daughter drive

On this day in history: May 12, 1797 - Following Napoleon's conquest of Venice, Ludovico Manin reluctantly steps down as its last Doge. Thus ends the Most Serene Republic's 820-year history of national sovereignty.

Born on this day in history: May 12, 1907 - Katharine Hepburn (1907 - 2003) Actress Katharine Hepburn made her stage debut in 1928, and attained international fame as a character actress. She won several Oscars, notably for Guess Who's Coming to Dinner? (1967), The Lion in Winter (1968) and On Golden Pond (1981). In 1991 she published Me: Stories of My Life.

Scripture of the Day: There is now no condemnation for those who are in Christ Jesus, because through Christ Jesus the law of the Spirit of life in Christ has set me free from the law of sin and death. - Romans 8:1-2

Video of the Day: A Tribute To Frank Frazetta (R.I.P.) - Submitted by Laura


Imagine my surprise when I encountered this scene at Walmart while journeying to my office this morning! Click to enlarge.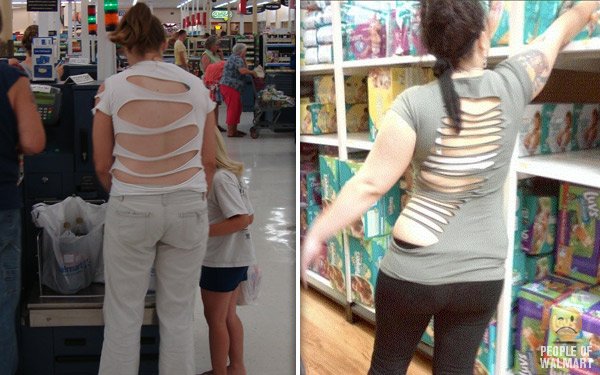 Technology News
Drifting satellite threatens U.S. cable programming
Report: Verizon, Google working on tablet
Google adds biking directions to Android's Google Maps

Photography Contest
Please vote for your favorite photographers! Voting will end, and winners will be announced on May 14. Here are the photographers' numbers and the photographs they submitted
.
Photographers will remain anonymous until voting has ended. This is the current vote tally:

P2 - P5 - P4 - P8 - P32 - P21 - P10 - P21 - P37 - P9

To simplify voting: You may vote for as many photographers as you wish.
You need not choose only one photographer. The photographers who receive the most votes will be listed in descending order on the 14th.

You may also vote for your favorite photograph. The top ten photographs will be displayed, and credits will be given to the photographers.

Once again, you may vote for all your favorites. The photographs that receive the most votes will be listed in descending order on the 14th.
Photography Contest Gallery.

Corning Skatepark Association
Be certain to visit the Corning Skatepark Association Web Site!

Corning Skatepark Association Photographs Photographs from last Saturday's skate and bike exhibition:

- Photographs by John Richards
- Photographs by California Technologies

May Madness Photographs
Photographs from last weekend's May Madness:

- Friday
- Saturday