Hoarders - reclusive couple rescued from mound of debris in home
Dropped Call - teenage girl trapped in stormwater drain trying to retrievemobile phone
All Abuzz - truck carrying 17 million bees crashes in Minnesota

On this day in history: May 26, 1978 - A safety officer at Northwestern University opens a suspicious package which had been delivered to a professor. The object explodes in Terry Marker's hands, making him the first victim of the Unabomber.

Born on this day in history: May 26, 1897 - John Wayne (1907 - 1979) Larger than life film hero known as "The Duke," John Wayne was born in Winterset, Iowa, USA. He starred in over 150 films in his lifetime. His distinctive drawl, cool swagger, and seemingly effortless talent were his trademarks and he's remembered as an American icon and silver screen legend.

Scripture of the Day: God did not send his Son into the world to condemn the world, but to save the world through him. - John 3:17

Video of the Day: The Product Tester Mini Test: Hand Stitch


Imagine my surprise when I encountered this scene at Walmart while journeying to my office this morning! Click to enlarge.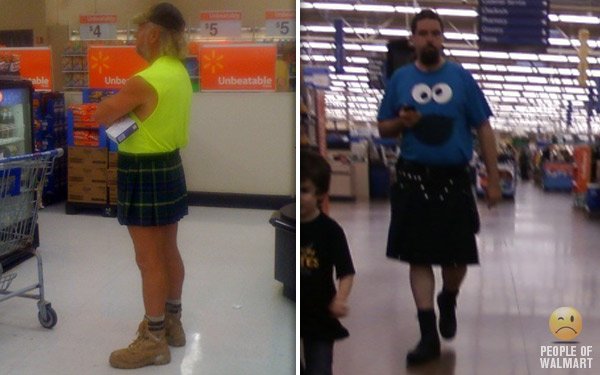 Technology News
Dell unveils Android-based "Streak" tablet
Report: Feds looking into Apple's tactics for music
HP overtakes IBM as top server maker by sales
Opt out of Google's analytics data gathering with new beta tool
Microsoft warns on using Windows 7 upgrade tool

Corning Skatepark Association
Be certain to visit the
Corning Skatepark Association Web Site!