You've Gotta Be Kitten Me! - East Boston cat called to jury duty
Animal Kingdom - jellyfish stings man 82 feet above water
Low-sodium Diet - New York City leads drive to lower salt intake

On this day in history: January 12, 1914 - Industrialist Henry Ford offers the incredible sum of a $5 per day wage for unskilled labor (previously $2.34), but only to married white Christian men willing to subject themselves to surveillance and random home inspections by the company's Sociology Department.

Born on this day in history: January 12, 1954 - Howard Stern (1954 - ) Born in New York City, Howard Stern built a reputation as a "shock jock" on various radio and TV shows, which led to fines, controversy, and a huge following. His best-selling book Private Parts (1993) was turned into a 1997 movie of the same name. He left the public airwaves in 2005, signing a six-year contract with Sirius XM satellite radio.

Scripture of the Day: You are all sons of God through faith in Christ Jesus, for all of you who were baptized into Christ have clothed yourselves with Christ. There is neither Jew nor Greek, slave nor free, male nor female, for you are all one in Christ Jesus. - Galatians 3:26-29

Video of the Day: Nexus One vs. iPhone 3GS


Laura took these photographs of Zeus and Thor with her iPhone. Click to enlarge.

Zeus: "Look deeply into my eyebrows. Let the glare relax you as you fall under my spell."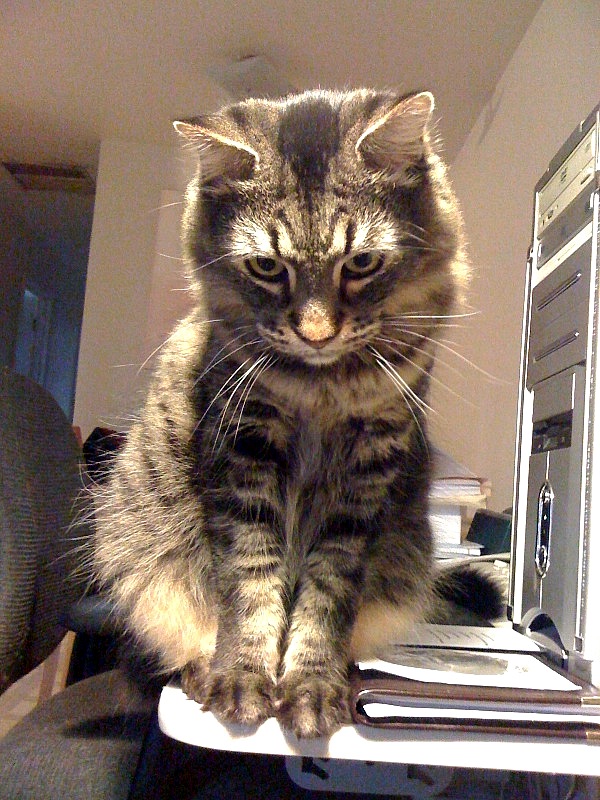 Thor: "So we spoon each other in the unmade Saturday morning bed. So?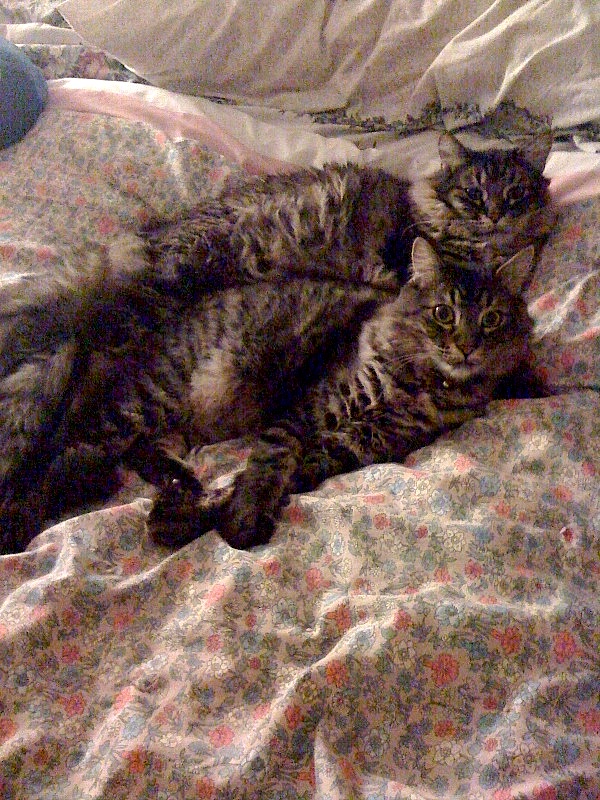 Technology News
Camera showdown: Nexus One vs. iPhone 3GS
BMW cop-designs $700 PC case
Sony tech could boost Blu-ray capacity by 33%
Toyota hatches a baby Prius