It's Alive! - man awakens inside coffin
Thou Shalt Not Steal - priest arrested for felony theft
G.I. Schmo - Soldier goes AWOL, steals Humvee, runs out of gas, gets arrested

On this day in history: January 27, 1997 - Pat Boone goes heavy metal.

Born on this day in history: January 27, 1756 - Wolfgang Mozart (1756 - 1791) The Salzburg, Austria, musical prodigy Wolfgang Amadeus Mozart wowed audiences with his violin and keyboard performance skills. At the age of five he was composing his own works. By 17 he was the court musician for Salzburg. His prolific works and unparalleled music abilities earned him a place as one of the most legendary composers of all time.

Scripture of the Day: Our struggle is not against flesh and blood, but against the rulers, against the authorities, against the powers of this dark world and against the spiritual forces of evil in the heavenly realms. Therefore put on the full armor of God, so that when the day of evil comes, you may be able to stand your ground, and after you have done everything, to stand. - Ephesians 6:12-13

Video of the Day: Yo-Yo God - submitted by Jay


Imagine my surprise when I encountered this scene while journeying to my office this morning! Click to enlarge.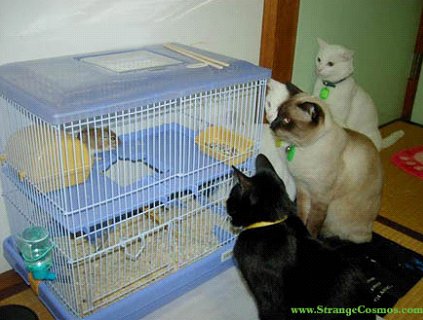 Panko-encrusted Chicken Breasts
Last evening, I produced one of our favorite dishes: Panko-encrusted Chicken Breasts.
[NOTE: People often ask me, "David, what is the difference between panko bread crumbs and everyday bread crumbs?" To this, I reply, "Panko bread crumbs are made from bread without crust."]
I butterflied Tyson boneless, skinless chicken breasts and separate the halves. I mixed panko bread crumbs with Pappy's, granulated garlic, ground Cayenne pepper, dry Italian seasoning, and dry parsley flakes. I rinsed the chicken in cold water and thoroughly coated with the panko mixture. I cooked the chicken in a large sauté pan, using medium-high heat and enough extra-virgin olive oil to coat the pan. I cooked the chicken until golden brown on both sides. Laura made a batch of thin fries in the conventional oven while I cooked the chicken. Panko-encrusted Chicken Breasts are delicious and nutritious. I highly recommend them.

Technology News
Walmart posts fake Nexus One page
DOT to fine truckers who text
Microsoft eyes clean break with Windows Mobile 7