Flying High - United pilot admits to being drunk
Global Cooling - frozen iguanas drop from Florida trees
Brave New Schools - drunk bus driver takes NY students on wild ride

On this day in history: January 6, 1969 - Future Governor of Georgia Jimmy Carter sees an Unidentified Flying Object in Leary, GA. Also witnessing the craft are his fellow Lions Club members.

Born on this day in history: January 6, 1954 - Anthony Minghella (1954 - 2008) The Academy Award-winning director of The English Patient (1996), Anthony Minghella used his love of literature to create rich, dynamic films. Before his untimely death, Minghella wowed critics and audiences with his adaptations of books such as The Talented Mr. Ripley (1999) and Cold Mountain (2003).

Scripture of the Day: Prepare your minds for action; be self-controlled; set your hope fully on the grace to be given you when Jesus Christ is revealed. - 1 Peter 1:13

Video of the Day: "The Iguana Song"


Zeus is a very independent creature. When he desires human interaction, he makes it well known. When he does not desire human interaction, he shrouds himself with a barrier of aloofness—as if to say, "What is it about 'no' that you don't understand?" Laura took this photograph of Zeus during just such a period. Click to enlarge.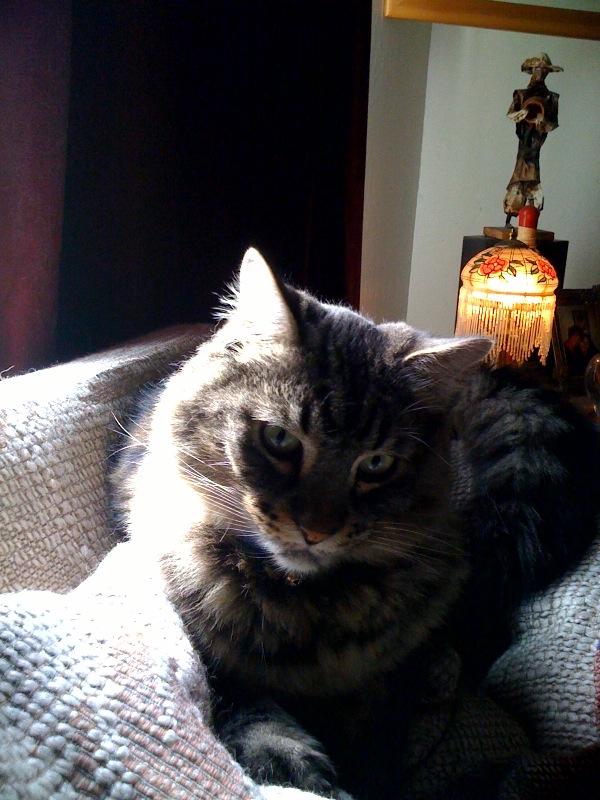 Technology News
Google unleashes its Nexus One smartphone
Survey: Android gaining ground, fast
Snapdragon chip powers itself into Nexus One