Stupid Criminals - bungling bank robbers top Darwin Awards
Man's Best Friend - family dog saves boy from cougar attack
Inked - Georgia couple arrested for tattooing children

On this day in history: January 5, 1998 - Congressman Sonny Bono dead from blunt force trauma to his head after a direct collision with a pine tree at Heavenly Valley Ski Area. He is survived by his daughter Chastity and three other children.

Born on this day in history: January 5, 1946 - Diane Keaton (1946 - ) Born Diane Hall in Los Angeles, actress Diane Keaton starred in several of Woody Allen's best-known films, including, Annie Hall (1977), which earned her a Best Actress Oscar. She also appeared in the 1972 hit, The Godfather and its sequels. Keaton now splits her time between acting and directing.

Scripture of the Day: Stop doing wrong, learn to do right! Seek justice, encourage the oppressed. Defend the cause of the fatherless, plead the case of the widow. - Isaiah 1:16-17

Video of the Day: Very Funny Dogs - submitted by Darin


Pay the cat! Click to enlarge.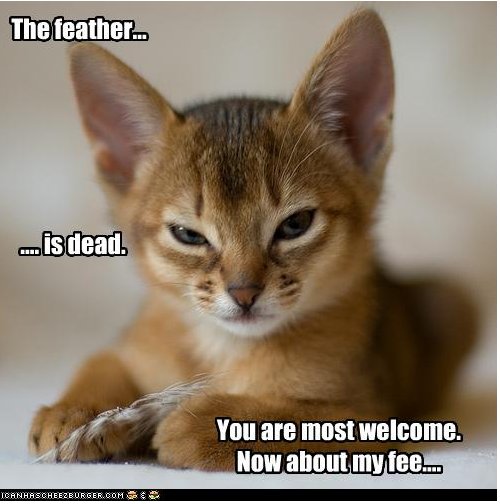 Technology News
Understanding Windows 7 God Mode
Microsoft sets Office 2010 pricing
FAQ: Using your smartphone safely