Animal Kingdom - McDonald's seeks to cut cows' methane emissions
He's Alive! - "dead" man wakes up during autopsy after car accident
Heat of the Moment - meteorologist predicts global cooling

On this day in history: January 11, 1962 - In the Peruvian Andes, an avalanche buries 3,000 people alive as the volcano Huascaran erupts.

Born on this day in history: January 11, 1946 - Naomi Judd (1946 - ) Born in Ashland, Kentucky, singer Naomi Judd and daughter, Wynonna are considered the most successful country duo of the 1980s, earning four Grammy Awards. Judd retired in the early 90s, and published the bestselling autobiography, Love Can Build a Bridge. She returned to the stage a decade later, and began hosting her own talk show in 2005.

Scripture of the Day: In my anguish I cried to the Lord, and he answered by setting me free. The Lord is with me; I will not be afraid. What can man do to me? — Psalm 118:5-6

Video of the Day: The Most Useless Machine Ever - submitted by Cap'n Jack


The iPhone proves that it has not outlived its usefulness! Click to enlarge.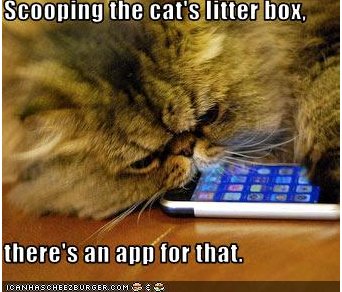 Technology News
Near-final Firefox 3.6 out for testing
Did Twitter argument lead to murder?