Stupid Criminals - burglar showers, cuts hair, cooks chicken, refuses to leave
Hic! - dad charged with DUI after son calls 9-1-1
Who's Your Daddy? - John Edwards admits he fathered child with videographer

On this day in history: January 21, 1992 - Former child star Dana Plato ("Diff'rent Strokes") arrested on charges of armed robbery for holding up a video store in Las Vegas. She served 200 hours of community service as sentence.

Born on this day in history: January 21, 1956 - Geena Davis (1956 - ) Born in Wareham, Massachusetts, actress Geena Davis was a model before making her film debut in Tootsie (1982). She then won acclaim for playing Thelma in the controversial film Thelma and Louise (1991). Davis also appeared in several TV series, including 2005's "Commander in Chief."

Scripture of the Day: Do not be deceived: God cannot be mocked. A man reaps what he sows. The one who sows to please his sinful nature, from that nature will reap destruction; the one who sows to please the Spirit will reap eternal life." — Galatians 6:7-8

Video of the Day: Hitler Finds out Scott Brown Won Massachusetts Senate Seat - submitted by Cap'n Jack


Dog vs. cat! Click to enlarge.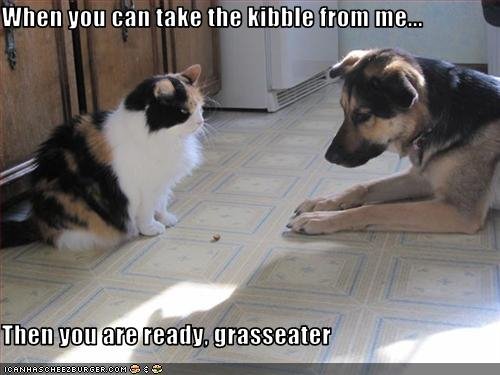 The Weather The storm raged fiercely all day yesterday and into the night. Our power went out at home early this morning and returned two hours later. Currently, the wind that has plagued us with such ferocity has abated significantly, and the rain has become light. Forecasts indicate the storm peaked during the night. This is certainly good news, since local steams and creeks overflowed their banks yesterday, and the Sacramento River crested the bridge across it near here. The Woodson Bridge across the Sacramento River—on our route to Chico—was anticipated to reach flood stage today. The River at that location stood at 180 feet last evening. Flood stage is 183 feet. It appears this is no longer a threat. Praise God!

Other areas near here are not so fortunate, and Southern California is suffering greatly from the storms. We pray for their safety.

Technology News
Grounded teen tries Facebook to embarrass parents
YouTube begins HTML5 rollout
Apple fixes a dozen holes in Mac OS X