Bridezilla - woman steals $750,000 from employer for dream wedding
Heat of the Moment - Gore ice sculpture returns to Fairbanks
Food Fight - woman launches into rage at McDonald's over preparation of her hamburger

On this day in history: January 7, 1961 - Young hoodlum Al Pacino arrested for carrying a concealed weapon. He and his compatriots were driving around a suburb of Providence RI, in the middle of the night, wearing masks and gloves. Not suspicious at all.

Born on this day in history: January 7, 1957 - Katie Couric (1957 - ) Born in Arlington, Virginia, journalist Katie Couric began at ABC, moved to CNN, then to NBC, becoming the No. 2 reporter at the Pentagon. She was the co-anchor of "The Today Show" before moving to the "CBS Evening News" in 2006, making her the first female solo news anchor in the U.S. She won the Edward R. Murrow award in 2008 and 2009 for her work.

Scripture of the Day: Be imitators of God as dearly loved children and live a life of love, just as Christ loved us and gave himself up for us as a fragrant offering and sacrifice to God. - Ephesians 5:1-2

Video of the Day: Cat Shower - submitted by Frank


Here is Laura wearing her new cross. It arrived yesterday, and she eagerly donned it and created this self portrait. Click to enlarge.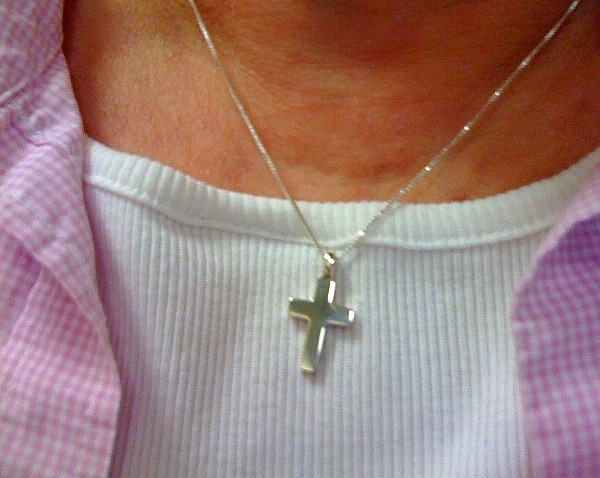 Technology News
Facebook iPhone app gets address sync, push
Wi-Fi Alliance at CES: Wi-Fi Direct coming to CE
Wire-free charging gets wilder
Window 7 has lots of GodModes