Animal Kingdom -- PETA proposes robotic groundhog for PA festival
Reunited - man and daughter separated for 48 years find each other on Facebook
You Are What You Eat - woman with "rat in meal" guilty of extortion

On this day in history: January 28, 1978 - "Vampire of Sacramento" Richard Chase is arrested. Miscellaneous human organs are found in his refrigerator. He managed to kill six people, drinking the blood of two of his victims.

Born on this day in history: January 28, 1936 - Alan Alda (1936 - ) New York City actor Alan Alda is best known for his role as Hawkeye Pierce on the TV drama "M*A*S*H (1972-83). Alda then embarked on a successful career as a writer, director, and film actor. He received six Golden Globe wins, as well as 31 Emmy and two Tony nominations for his work. In 2004, his role in The Aviator earned him his first Oscar nod.

Scripture of the Day: God is spirit, and his worshipers must worship him in spirit and in truth. - John 4:24

Video of the Day: Stronger Yo-Yo - submitted by Danica


Imagine my surprise when I encountered this scene while driving to my office this morning! Click to enlarge.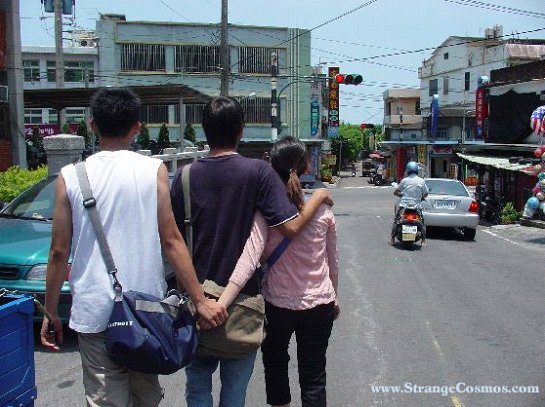 Sunshine!
The sun visited us yesterday. It was a wonderful (and much longed-for) respite from the rain that has plagued us for several days. It is sunny again today. Praise God! It may well become wet and cold again tomorrow, but for now we shall enjoy the warmth of the sun.

Technology News
Dead Zones Forever
Endeavour cleared for February 7 launch
Police set up Olympics e-crime team