Heat of the Moment - world misled over glacier meltdown
Surf's Down - New York Times prepares to charge online readers
To Protect and Serve - Ohio prison guard fired after teen's suicide attempt ignored

On this day in history: January 18, 1990 - Washington DC mayor Marion Barry is arrested on cocaine possession charges at the Vista International Hotel, as he tokes on a glass crack pipe while being videotaped with his mistress Rasheeda.

Born on this day in history: January 18, 1955 - Kevin Costner (1955 - ) Born in Compton, California, actor Kevin Costner gained fame in Bull Durham (1988) and Field of Dreams (1989). He directed and starred in the epic film Dances With Wolves (1990), which won seven Oscars. In addition to his successful film career, Costner formed the country band Modern West, which began touring in 2009.

Scripture of the Day: No temptation has seized you except what is common to man. And God is faithful; he will not let you be tempted beyond what you can bear. But when you are tempted, he will also provide a way out so that you can stand up under it. - 1 Corinthians 10:13

Video of the Day: RC SR-71 Jet - submitted by Jay


Imagine my surprise when I encountered this scene while water skiing Lake Corning this morning! Click to enlarge.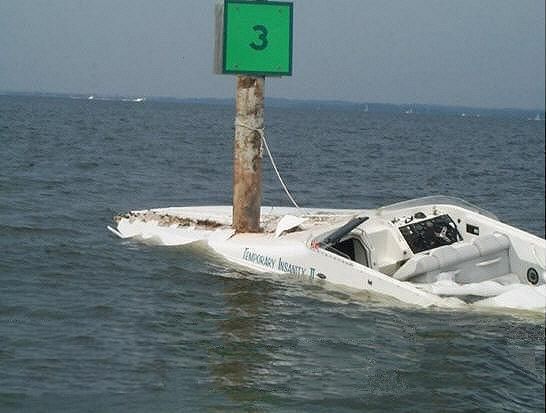 RAIN! It has been raining continuously since Saturday night, and if the forecasts are correct, it will rain for many more days. Fortunately, it is relatively warm (51° currently), and there is no wind. I shall (attempt not to) complain!

Technology News
Are Facebook private
items private? Not really.
The trends that will shape 2010
AT&T rolls out unlimited voice, text, and data plans
IE exploit code released on Internet
PDFmyURL turns any site into a PDF
TV fans, name the best shows missing on Hulu