The Weather - If I could choose only one word to describe our weather, I would choose the word "COLD"! To many, our 27° morning might seem relatively comfortable and deem me a whiner. The truth is, I detest cold weather. I offer no apologies for this abhorrence.

Laura took this image on her way home from work yesterday. She exhibited safe driving by stopping on the side of the roadway to take this beautiful photograph with her Motorola smartphone.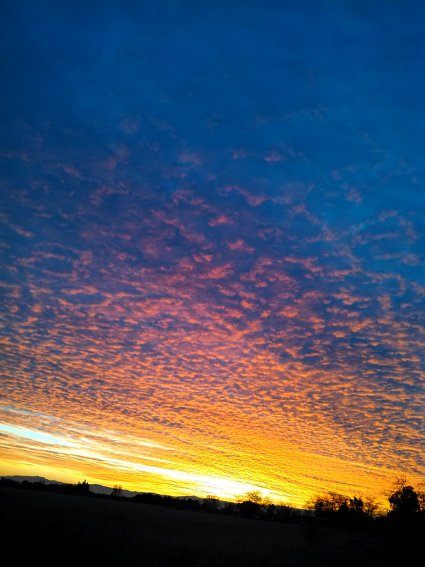 Not far from here, two adults and four young children were lost in even colder weather (19°!) for two days. The local news reported they were found and taken to the hospital. A doctor pronounced them to be in good health and said they would make a full recovery soon.

Surely, the prayers of many were instrumental in this rescue!

A dear friend related to me yesterday that snow is falling with abandon—as it has been for several days—and temperatures are setting records. I pray for his safety, certainly, yet I simply cannot imagine living in such conditions!

I shall, most likely, shiver until Spring arrives!

In the News - They walk among us!