Thanksgiving Dinner - Thanksgiving dinner was wonderful. Laura and I created a beautiful meal.

Laura brought an excellent assortment of hot peppers that were grown in the garden at Sierra Nevada. We incorporated these peppers into every aspect of the meal!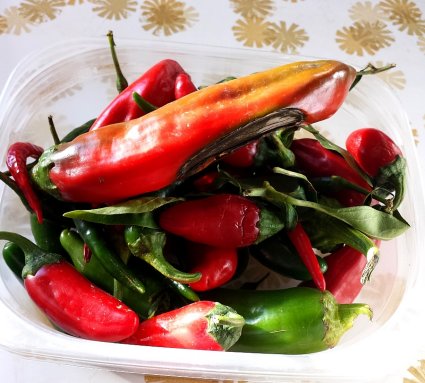 Laura and I made a great team. She selected and washed ingredients and brought them to me. I chopped, sliced, and diced while she cubed sourdough bread, toasted it, and set it aside for the dressing.

We produced a stellar vegetable dish featuring sautéed Brussels sprouts.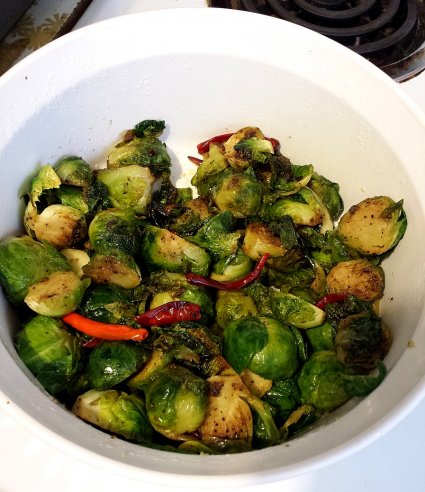 I thoroughly coated the turkey breast with pesto. I peeled back the skin, rubbed the breast with pesto sauce, and replaced the skin. I began cooking the turkey bone-down in a large sauté pan and finished it in the conventional oven.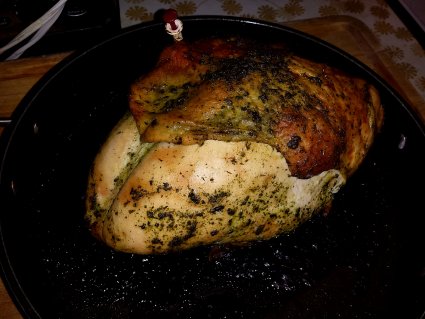 When the turkey was done, I removed and discarded the skin.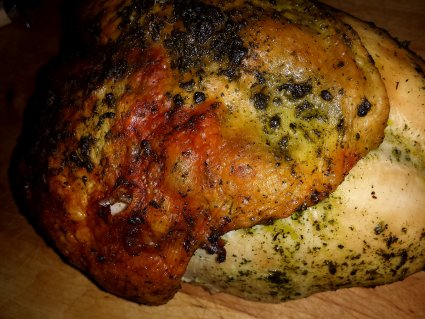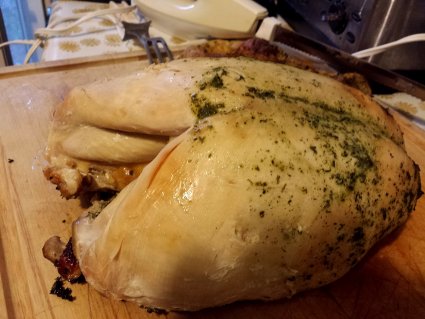 I then sliced the turkey breast and set aside the breast bones and the turkey meat that clung to it. This I used as a basis for a wonderful turkey soup I produced yesterday.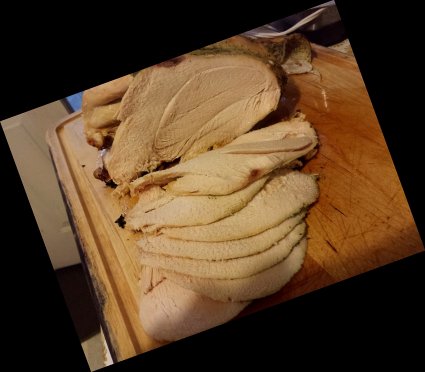 We produced a great red potato dish.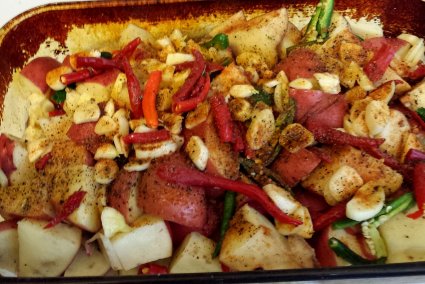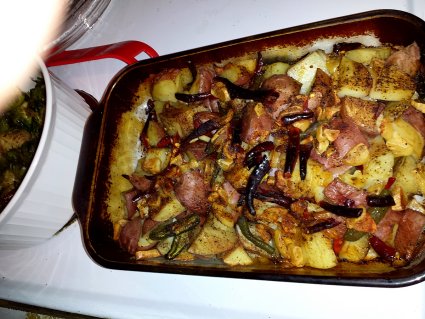 The star of the meal was the dressing!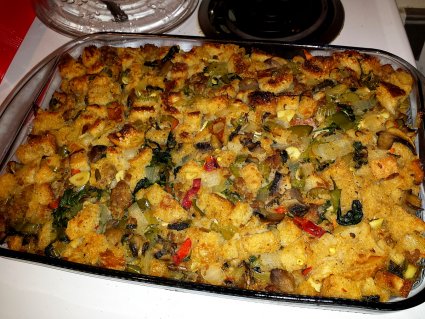 In the News - They walk among us!