My assistant is very cold today!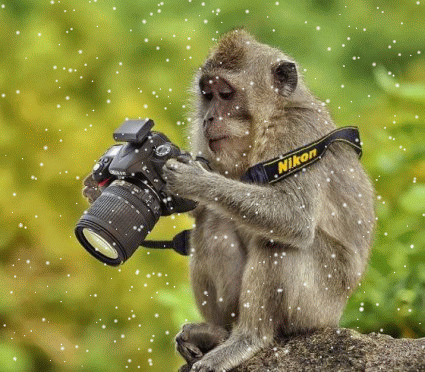 OK Google Let's Go Caroling - Google Now has the Christmas spirit! Say, "OK, Google, let's go caroling," and Google Now presents a list of Christmas carols and asks that one be chosen.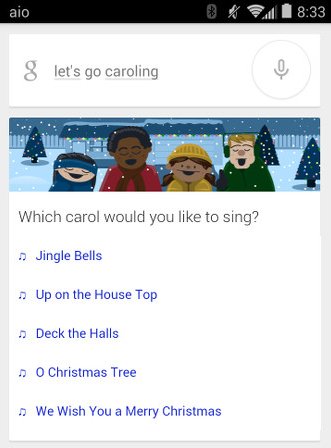 When one chooses a Christmas carol, the lyrics to that carol are presented, so that one may sing along with the music.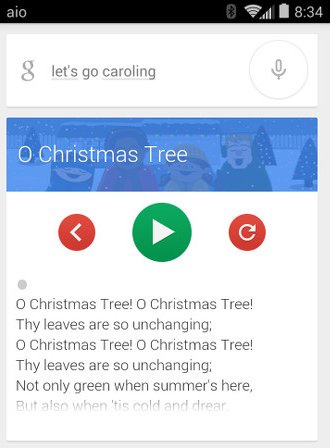 Reminiscent of the bouncing red ball of earlier times, a bouncing red ball takes one through the lyrics.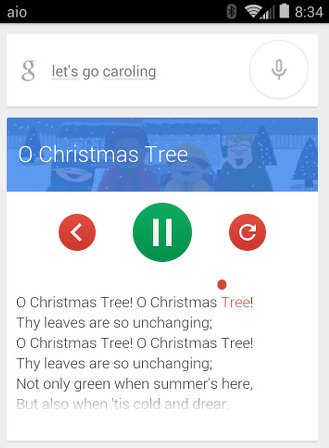 Try it! It is a hoot!

In the News - They walk among us!