The Big Kiss - Hershey's Kisses is a brand of chocolate manufactured by The Hershey Company. The bite-sized pieces of chocolate have a distinctive shape, commonly described as flat-bottomed teardrops. Hershey's Kisses chocolates are wrapped in squares of lightweight aluminum foil with a narrow strip of paper protruding from the top.
When Laura told me, "Close your eyes and hold out your hand." I knew she had a gift for me. Imagine my surprise when I opened mine eyes and gazed in wonder upon The Big Kiss!

The Big Kiss was HUGE! It was over two inches in diameter at the base and over two inches tall!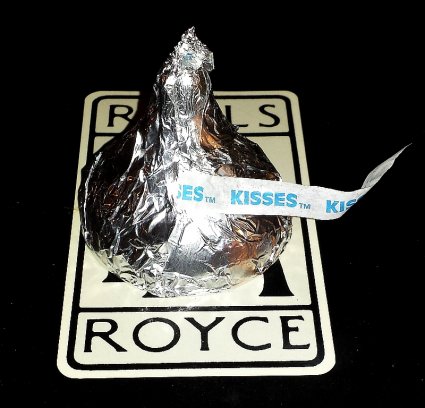 It was beautiful and called out to me. I found it necessary to photograph it quickly, since within a very brief span of time, a large section of it found its way into my mouth—followed soon after by more bites of the delicious creature.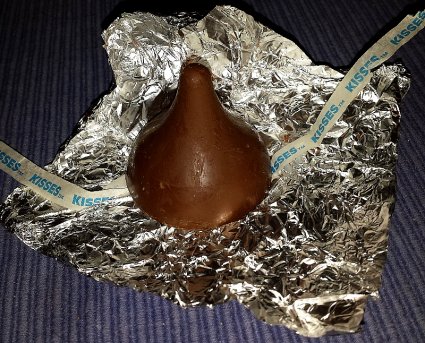 Soon, it was gone. Burp! Thank you, Laura!

In the News - They walk among us!