Sadie Hawkins Day - This holiday originated from a cartoon.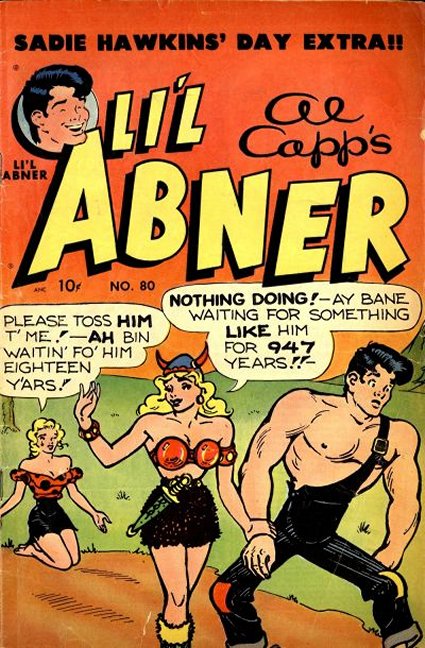 It all began in Al Capp's "Lil Abner" cartoon in the 1930's. In "Li'l Abner," Sadie Hawkins was the daughter of one of Dogpatch's earliest settlers, Hekzebiah Hawkins. The "homeliest gal in all them hills," she grew frantic waiting for suitors to come a-courtin'. When she reached the age of 35, still a spinster, her father was even more frantic—about Sadie living at home for the rest of her life.



In desperation, he called together all the unmarried men of Dogpatch and declared "Sadie Hawkins Day."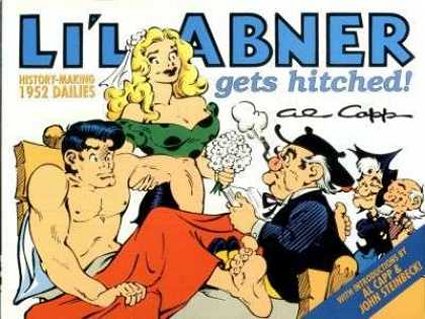 Specifically, a foot race was decreed, with Sadie in hot pursuit of the town's eligible bachelors, specifically stud-muffin Adam Olis—with matrimony as the consequence. It seems likely that the concept's origins lie in an inversion of the myth of Atalanta, who, reluctant to marry, agreed to wed whoever could outrun her in a footrace.


Sadie Hawkins Day was first mentioned in the November 15, 1937 "Li'l Abner" daily strip, with the race actually taking place between November 19 and November 30 in the continuity. It would prove to be a popular annual feature in Li'l Abner, and a cultural phenomenon outside the strip.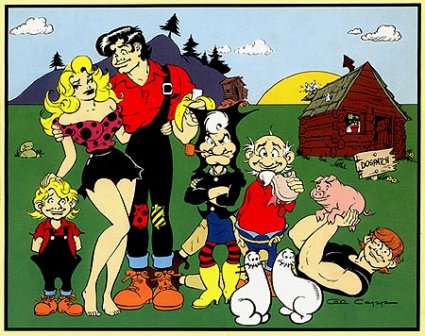 In the News - They walk among us!