Local Police Department Crime Information Resource for Citizens - There is an excellent new crime information resource provided by the Corning Police Department. To access this excellent resource, go to: CPD Online. Administrative Analyst Tom Watson maintains the site. I expressed to him that I thought the site was really well done and provided an excellent resource for citizens interested in obtaining information regarding local crimes.

I highly recommend the site to all citizens. The highlight of the site is a crime map that shows where crimes and incidents have taken place. The legend shows the type of call, and clicking on a flag on the map opens a Google Street View image of the location and another window reports Call Type, Address, Date of Call, Time of Call, Date Closed, Time Closed, Disposition, and Incident #. Visitors may also sign up for email alerts. The alerts may be chosen for specific incident types and one may choose to have them sent daily or weekly.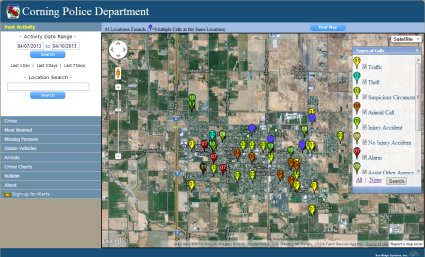 National Farm Animals Day - April 10th is National Farm Animals Day, an annual event that helps shine the spotlight on the plight of slaughter animals. This special day also helps find homes for abused, neglected and/or abandoned farm animals and also brings attention to the many benefits of a compassionate, meat-free diet. The annual holiday is the brainchild of animal lover, vegetarian and Celebrity Pet Lifestyle Expert, Colleen Paige, who also founded National Puppy Day.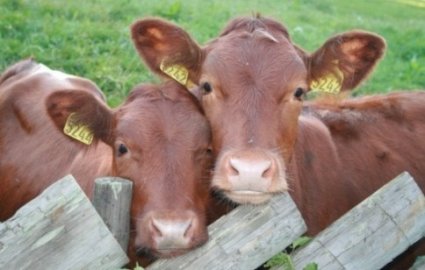 Bizarre News - These are some of the unusual news items I encountered this morning, whilst scurrying about the Web.