National Buttermilk Biscuit Day - Today is National Buttermilk Biscuit Day!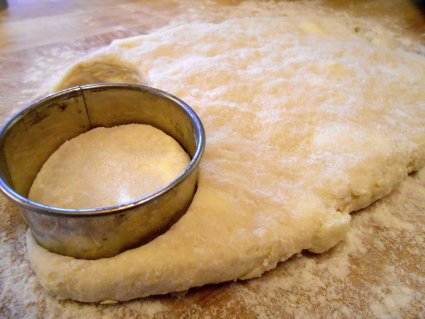 Biscuits are made using baking powder or baking soda as a leavening agent rather than yeast. A typical buttermilk biscuit recipe contains flour, baking powder, baking soda, salt, butter, and buttermilk. They are often referred to as "quick bread," indicating they do not need time to rise before baking.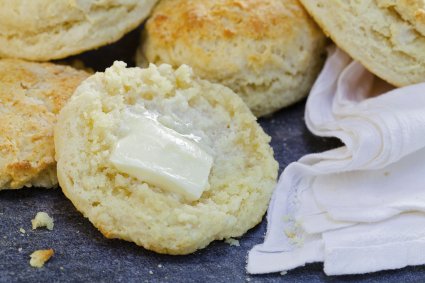 Prior to the American Civil War, biscuits emerged by cooks as a cheap addition to meals. While being made, the dough was beaten and folded to incorporate air, which expanded while baking, causing the biscuit to rise.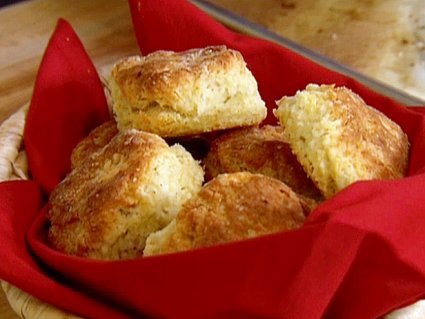 The biscuit soon became popular as the people realized the hardness of the biscuit, compared to a slice of bread, worked better to wipe up gravy on their plates, creating the well known meal, biscuits and gravy.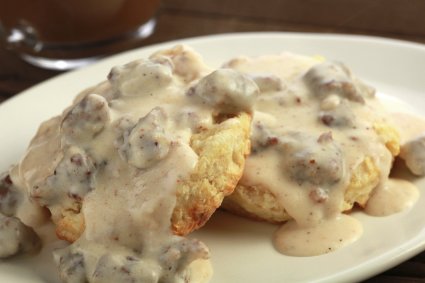 Alexander P. Ashbourne patented the first biscuit cutter in 1875.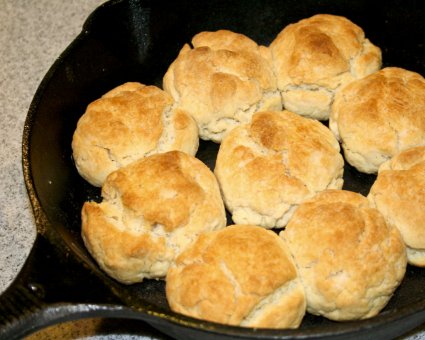 Supermarkets offer pre-shaped, ready-to-bake, biscuits which can be purchased in small refrigerated cylindrical segments of dough in a cardboard can. In 1931, Ballard and Ballard patented these refrigerator biscuits.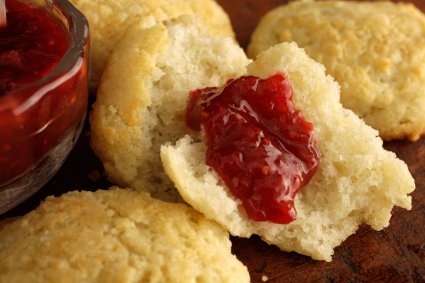 Biscuits have been a staple of the Southern United States cuisine for many years and are often made with buttermilk. Traditionally served as a side dish with butter, they are also served at breakfast with butter, molasses, light sugarcane syrup, maple syrup, sorghum syrup, honey, jam or jelly or as a breakfast sandwich.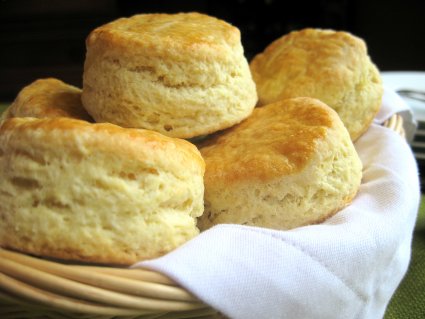 In the News - They walk among us!