Hostess Cupcake Day - Today is Hostess Cupcake Day!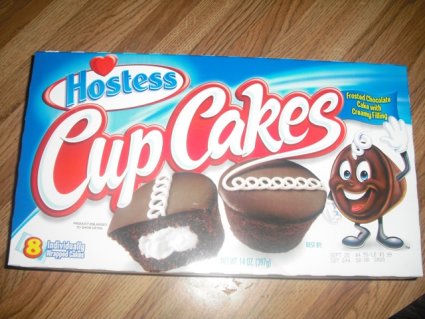 The Hostess CupCake was first sold on May 11, 1919.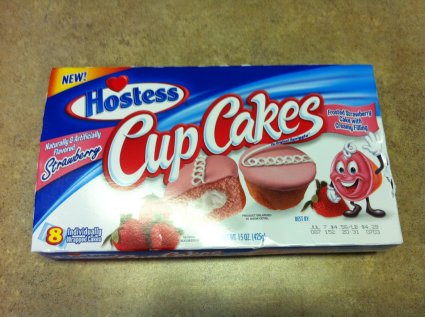 According to author Andrew F. Smith, it was the first commercially produced cupcake, originally produced by the Taggart Bakery as the Chocolate Cup Cake. Hostess has also claimed that it was "the first snack cake ever introduced to the market."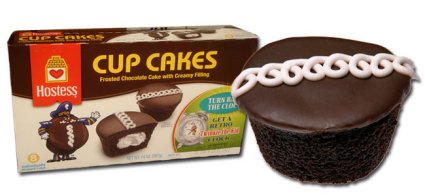 In 2004, rival Tastykake disputed this claim, claiming that Tastykake introduced the first snack cake.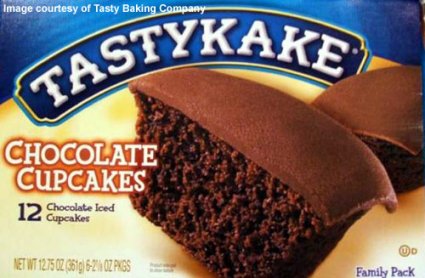 Originally, two cupcakes were sold for five cents. Different flavors were offered during the early years, including cupcakes topped with vanilla or malted milk flavored icing. During the 1940s, an orange flavored cupcake was developed, with orange cake and icing. But until 1950, the Hostess CupCake did not have any filling or the white squiggly line across the top.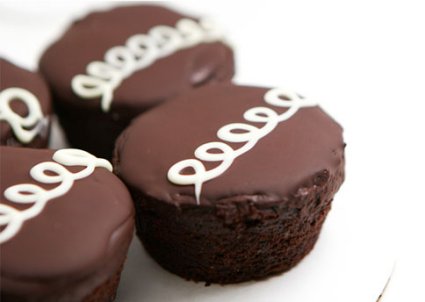 In 1947, D.R. "Doc" Rice, who started his career at Hostess in 1938 with a job that entailed dumping baked cakes on a table, was given the task of developing the Hostess CupCake further. These developments culminated in an updated cupcake in 1950. A white line consisting of squiggles was added to the top in order to distinguish the Hostess CupCake from other brands.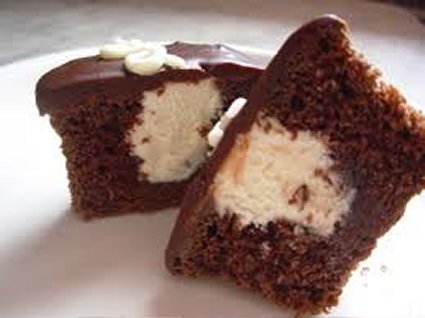 The vanilla creme filling was also added. Rice got the idea for using a creme filling when a new machine for injecting filling into Hostess Twinkies became available. Improvements were also made to the cake mix and the chocolate icing in 1950. According to Rice, the updated cupcakes were first produced and test marketed in Detroit.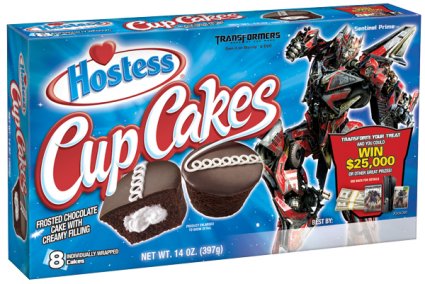 Other flavors of Hostess CupCake that have been available at times have been a golden vanilla and strawberry.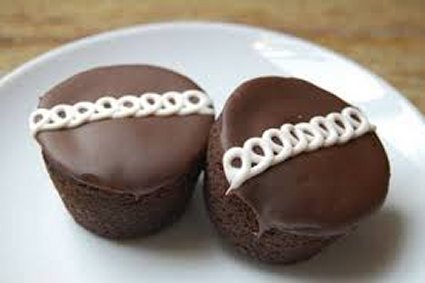 In 1988, 400 million Hostess CupCakes were sold. As of 2011 Hostess sells over 600 million CupCakes each year. Although Hostess Brands entered into bankruptcy protection in 2012, the company planned to continue making CupCakes and other snack cakes such as Twinkies and Sno Balls. These plans have been derailed by the company's liquidation and announcement that they are going out of business on November 16, 2012. The company officially restarted production of snack cakes on June 6, 2013, with products officially going on sale on July 15, 2013

In the News - They walk among us!