Kamehameha Day - Today is Kamehameha Day!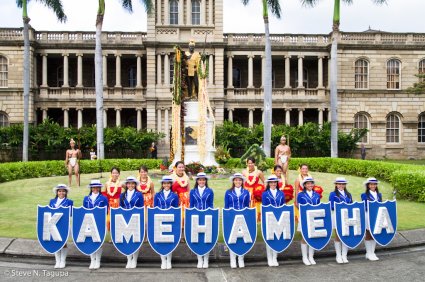 Kamehameha Day is a public holiday of the state of Hawaii. It honors Kamehameha the Great, the monarch who first established the unified Kingdom of Hawai'i—comprising the Hawaiian Islands of Niʻihau, Kauaʻi, Oʻahu, Moloka'i, Lāna'i, Kaho'olawe, Maui and Hawai'i.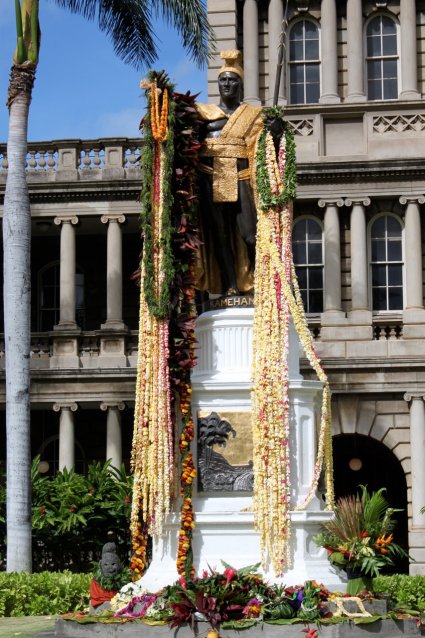 While he was king, Hawaii was a center of the fur and sandalwood trade. Pineapples were brought to Hawaii from Spain in 1813, and coffee was first planted in 1818—a year before he died.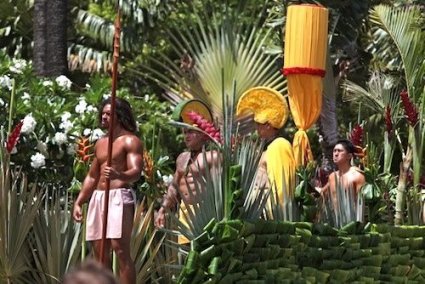 In 1883 a statue of King Kamehameha I was dedicated in Honolulu by King David Kalākaua. This was a duplicate, because the original statue was lost at sea. There is another duplicate of this statue in Emancipation Hall at the Capitol Visitor Center in Washington, D.C.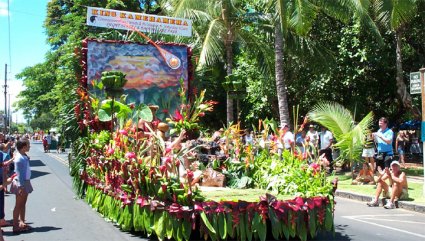 In the News - They walk among us!