Juicing for Life - Juicing for life!
Late last week, Laura asked me several questions concerning the Champion Commercial masticating juice extractor I had prior to our marriage.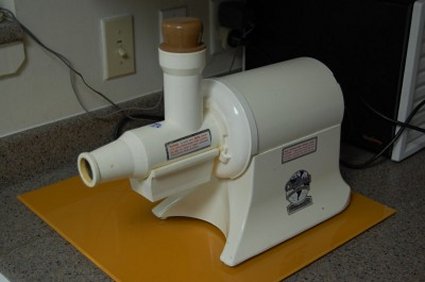 I told her I had bought this juicer approximately 20 years ago and used it of a time—making juices and hot sauces. I told her that it was a wonderful unit.

Laura happened upon a Web site detailing making juices from fresh fruits and vegetables. She found it interesting, and she wished me to visit the site and share my thoughts.
The site she found is Reboot with Joe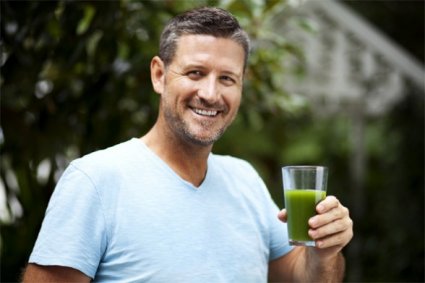 I visited the site and told Laura I was familiar with juicing and thought it a shame we had such a wonderful machine and did not use it. I told her I had two books on juicing at my office. She asked me to bring them home.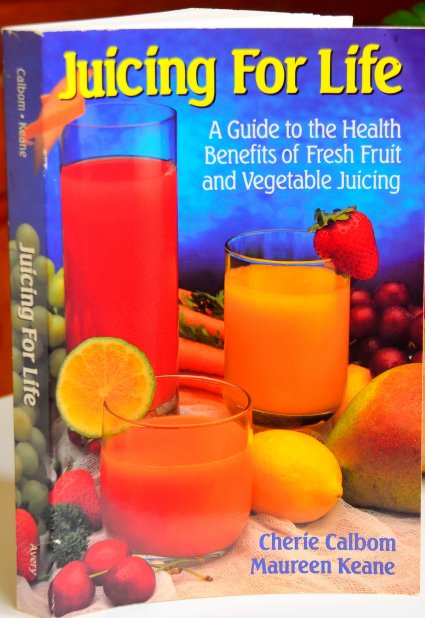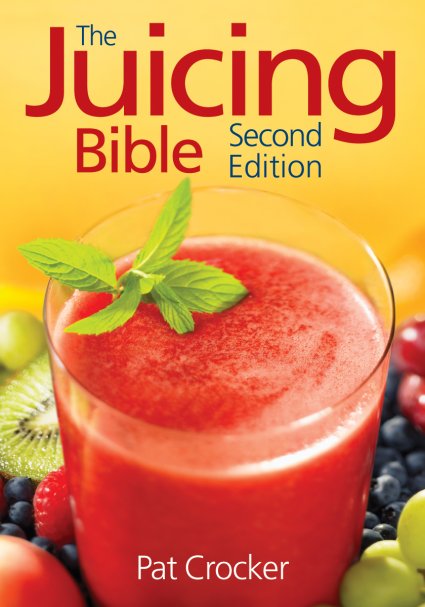 I received another email from Laura. She suggested we watch Joe Cross' movie, Fat, Sick and Nearly Dead.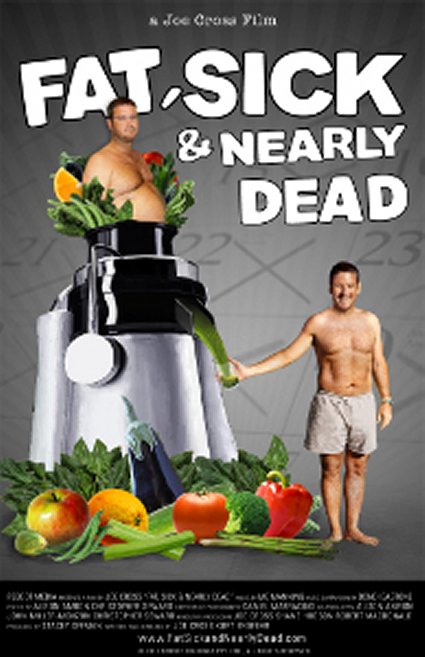 Fat, Sick and Nearly Dead is a 2010 American documentary film which follows the 60-day journey of Australian Joe Cross across the United States as he follows a juice fast to regain his health. It is an amazing movie, and I recommend it to everyone. The movie may be streamed from Amazon at no cost if you are an Amazon Prime member.

Laura and I found the movie inspiring and determined to begin a juicing regimen.
On Sunday, June 1, we began to juice for life: We created a shopping list from the ingredient lists for various recipes. We shopped and enjoyed the amazed glances of those who wondered at the array of items in our cart.
We began the juice regimen that afternoon. Laura familiarized herself with the Champion. She disassembled, cleaned, and reassembled it. She then used one of the recipes she had chosen and produced our evening meal!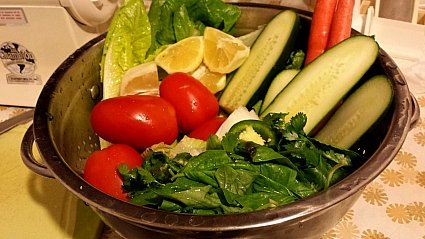 That evening, we thoroughly enjoyed another juice meal.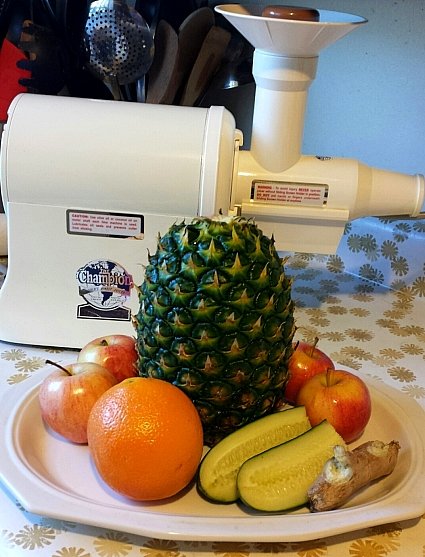 It has now been a week since we began our juice fast, and never have we felt hunger or food cravings!

The Sunday we began this program, I weighed 229.8 pounds. This morning, I weighed 225.1 pounds. In just one week, I lost 4.7 pounds. I had set a target weight of 225—based upon my height of 6'5". In just one week, I am within one tenth of a pound of that target weight. I believe I shall move the target! My new target goal is 220 pounds.

I feel better each day. My energy level has increased dramatically and continues to do so. I sleep more soundly at night and awaken more refreshed and alert than previously.

Laura's experiences mirror mine. She has lost over 8 pounds in 7 days! She and I are dedicated to completing a 30-day juice fast. I recommend that everyone watch the movie and engage upon a juice fast! The health benefits are incredible, and the future of enjoying a healthy life awaits you!

Laura rules the juice extractor! She prepares all our meals. She is wonderful!