Next - Next is an excellent movie!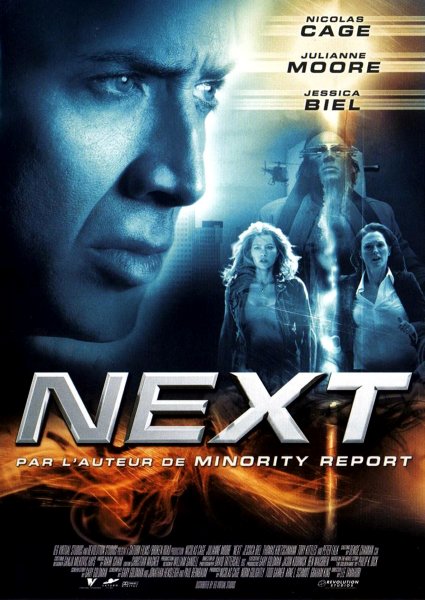 A Las Vegas magician who can see into the future is pursued by FBI agents seeking to use his abilities to prevent a nuclear terrorist attack.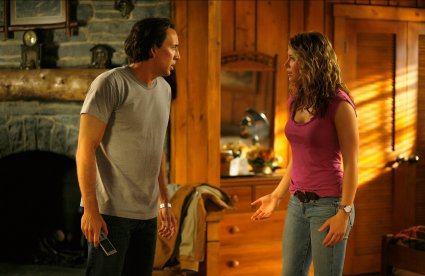 Nicolas Cage plays Cris Johnson, the magician; Julianne Moore plays Callie Ferris, the lead FBI agent; Jessica Biel plays Johnson's love interest, Liz Cooper; and Thomas Kretschmann plays the leader of the terrorists, Mr. Smith.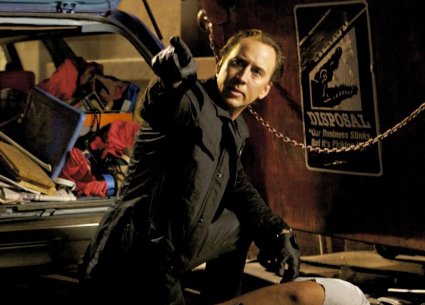 The storyline is very good; the action is non-stop; the special effects are dizzying; the suspense level is very high, and the acting is first-rate.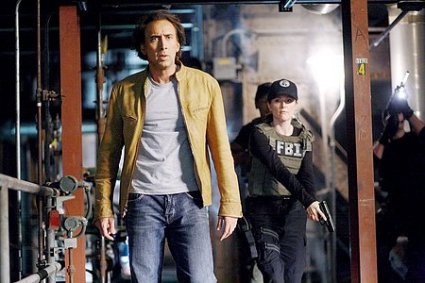 I highly recommend this movie to anyone who enjoys action-filled thrillers.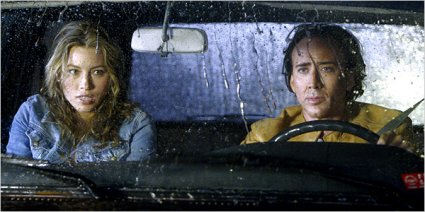 In the News - They walk among us!