Mr. Nitro R/T Is Healed - Mr. Nitro R/T became ill earlier this week. He suddenly began spewing oil smoke from his exhaust with abandon. On Wednesday, my automotive technician friend, Rick, quickly diagnosed the issue to have been caused by too much city driving. Upon inspection, he determined Mr. Nitro R/T's PCV valve was clogged. He ordered a new PCV valve, and Mr. Nitro R/T stayed overnight in his automotive repair facility Wednesday evening.

Yesterday, Rick returned Mr. Nitro R/T to me with a stern advisory that Mr. Nitro R/T be driven a minimum of 20 miles at highway speeds weekly. Laura shall take Mr. Nitro R/T to Chico once a week. This will ensure his good health and dependable service.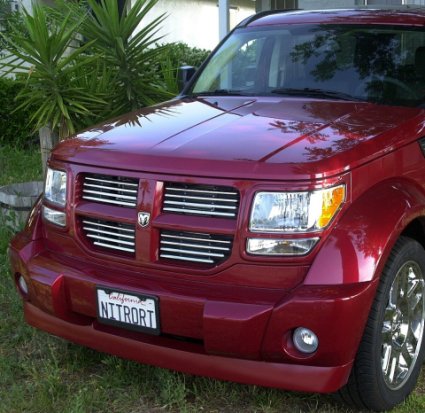 Other than a very infrequent road trip, Mr. Nitro R/T's travel itinerary is limited to journeying to and from mine office to our nest—a distance of four blocks. Mr. Nitro R/T requires being allowed to stretch his legs and clear his injectors!


In the News - They walk among us!