Cellphone Scam - There is a new scam about which I wish to warn everyone: If you get a call on your cellphone directing you to return a call, and the number shown is unknown to you—particularly should the number appear to be an international number!—do not return the call!

I received such a call recently: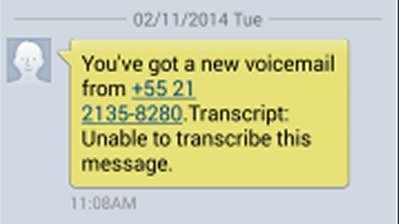 I did not play the voice mail, nor did I return the call. Had I returned the call, I would have incurred costly charges—$25 per minute or more! Never return any call from an unrecognized number—particularly should it appear to be an international call!

In the News - They walk among us!