National Iced Tea Day - With the official start of summer just a few days away, the timing is (almost) perfect for National Iced Tea Day. Today's weather, however, is bizarrely cool and drizzly! Saturday, the temperature reached 118° here at 5 PM. Today, forecasts are for highs in the high 70s to low 80s! AND, it has been raining (albeit lightly) for the last hour or so, and thunderstorms are predicted for the mountains near here and may creep into the valley by late morning!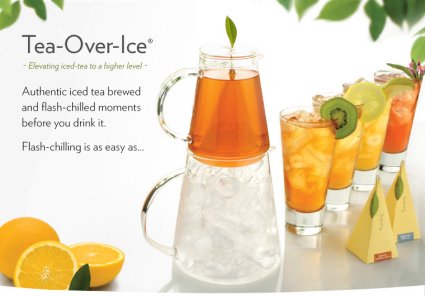 Iced tea is a popular warm-weather beverage, and one may enjoy it plain, with a little lemon, or sweetened with sugar or an artificial sweetener. Iced Tea is certainly a favorite summer cooler of millions of Americans. And best of all, tea is good for your health!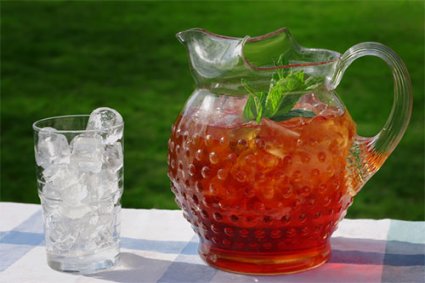 Medicinal value:
Since ancient times, people have believed that tea has a wide range of medicinal uses. Modern research has given credibility to many of these beliefs and identified more In some cases research is not conclusive. Regardless of the final determination as to its value over time, drink and enjoy because there is no research to suggest that it can hurt you and it just tastes good.
Here are some of the known or suspected medicinal applications:

Avoidance of heart disease
Cancer and tumors
Stomach ailments
Sore throats and colds(often flavored with honey)
Soothing, relaxing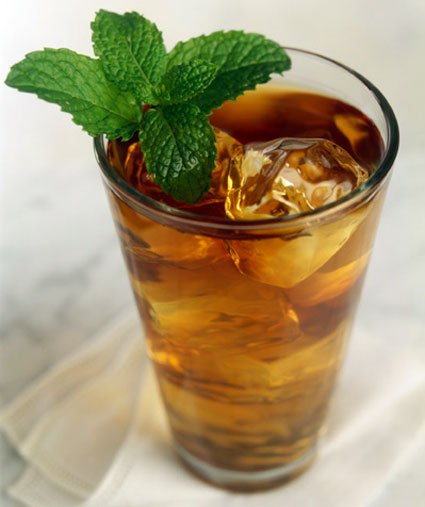 The Origin of Iced Tea:
In 1904, English tea plantation owner Richard Blechynden set up a booth to sell hot tea at the St. Louis World Fair. It was a sizzler of a day, and fair visitors did not want anything hot. Rather, they needed something to quench their thirst—something cold. He dumped some of his hot tea into ice and served it cold. It was an immediate hit. This was the first known use of iced tea.


Strange Weather - As I said earlier, the weather has been very strange here today. Laura and I experienced a power outage while we were preparing to leave for work. Fortunately, it lasted only briefly.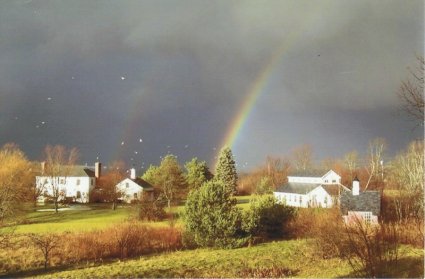 A friend recently returned from a journey he made to Tahiti. I asked him how he found the weather during his visit. He replied, "I just walked outside, and there it was!"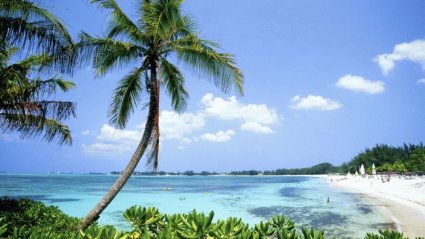 Smile - It is time to smile!