Kamehameha Day - Kamehameha Day is a public holiday of the state of Hawaii. It honors Kamehameha the Great—the monarch who first established the unified Kingdom of Hawai'i: the Hawaiian Islands of Ni'ihau, Kaua'i, O'ahu, Moloka'i, Lāna'i, Kaho'olawe, Maui, and Hawai'i. While he was king, Hawaii was a center of the fur and sandalwood trade. Pineapples were brought to Hawaii from Spain in 1813, and coffee was first planted in 1818—a year before he died. In 1883 a statue of King Kamehameha I was dedicated in Honolulu by King David Kalākaua (this was a duplicate, because the original statue was lost at sea). There is another duplicate of this statue in Emancipation Hall at the Capitol Visitor Center in Washington, D.C.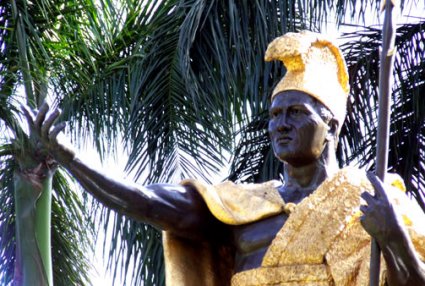 Today, Kamehameha Day is treated with elaborate events harkening back to ancient Hawaiʻi, respecting the cultural traditions that Kamehameha defended as his society was slowly shifting towards European trends.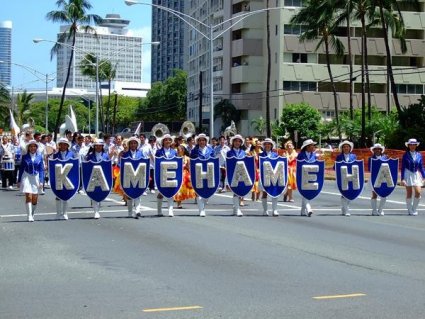 The King Kamehameha Hula Competition attracts hula groups from all over the world to the Neil S. Blaisdell Center for the two-day event. Prizes are awarded on the second night.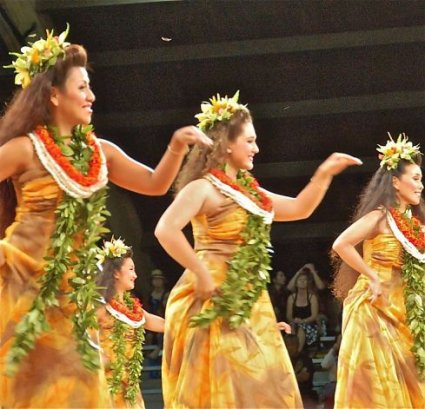 A floral parade is held annually at various locations throughout the state of Hawaii. On the island of Oahu, the parade runs from 'Iolani Palace in downtown Honolulu past Honolulu Harbor and the Prince Kūhiō Federal Building through Kaka'ako, Ala Moana and Waikīkī, ending at Kapi'olani Park. June 11 is also the anniversary of the dedication of Kapi'olani Park.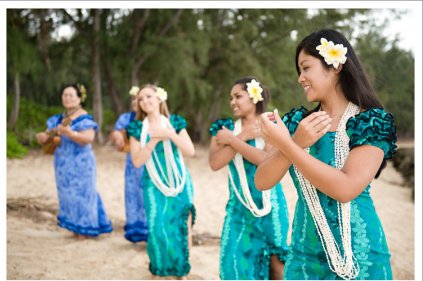 After the parade, the state celebrates a Ho'olaule'a, literally Celebration, or block party with food and music. Cultural exhibitions are also scattered throughout Kapi'olani Park — arts and crafts, games, sports and other events planned by the Bishop Museum, the premier Hawaiian cultural institution.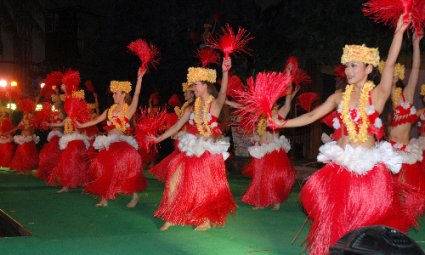 On the Island of Hawaii, there are two floral parades held. One between the towns of Hawi and Kapa'au and the other in the town of Hilo. There is also a lei draping ceremony in Kapaau at the statue of King Kamehameha there.