Really?, Farmville,and Gnomes - Diamonds may be a girl's best friend, but for Rebecca Gallanagh, they have caused nothing but trouble. Gallanagh, a 22-year-old convict, was fined by a UK court this week for decorating her electronic ankle bracelet in fake diamonds—an act that local magistrates described as a "serious offense."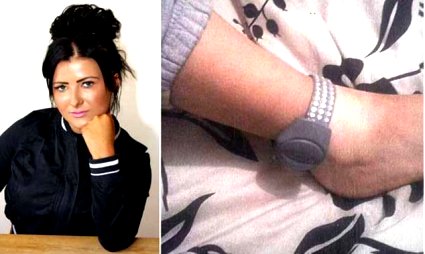 Gallanagh had been forced to wear the bracelet after being convicted of a public order offense in November, for her involvement in a fight outside a Staffordshire nightclub. As part of her punishment, officials ordered her to observe a strict 9 PM curfew that the electronic monitor was meant to enforce. Gallanagh insists that they never said anything about decorating the bracelet in shimmery diamonds, but her aesthetic modifications did not sit well with the monitor's manufacturers, who took her back to court after realizing what she had done.

I read this story just prior to reading that a television program is being produced from the Facebook game, Farmville. I was still reeling from the bedazzled tale and was certainly not prepared for the Farmville story. At that point, I determined today's news would be altogether too much for me to survive reading, and I set about dusting the gnomes instead.