Stupid Criminals - teen burgles house, leaves himself logged into MySpace
South of the Border - "Arizona-style" immigration law proposed in Texas
Crime and Punishment - court clerk arrested for dismissing relatives' parking tickets


| | | |
| --- | --- | --- |
| On this day in history: November 9, 1997 - Michael Paul Lookinland, aka "Bobby" from the Brady Bunch, charged with drunk driving in St. George, Utah. With a BAL of 0.258, the 36 year old former child star was very drunk. | | |
| | | |
| --- | --- | --- |
| Born on this day in history: November 9, 1922 - Dorothy Dandridge (1922 - 1965) Born in Cleveland, Ohio, singer and actress Dorothy Dandridge won the leading role in 1954's Carmen Jones, making her the first African-American to earn an Oscar nomination for Best Actress. She also starred in 1959's Porgy and Bess, opposite Sidney Poitier. | | |
Scripture of the Day:
"Come now, let us reason together," says the Lord. "Though your sins are like scarlet, they shall be as white as snow; though they are red as crimson, they shall be like wool." — Isaiah 1:18
Video of the Day:
Driscoll Middle School Trick Play - submitted by Amber
Imagine my surprise when I encountered this scene at Walmart while journeying to my office this morning! Click to enlarge.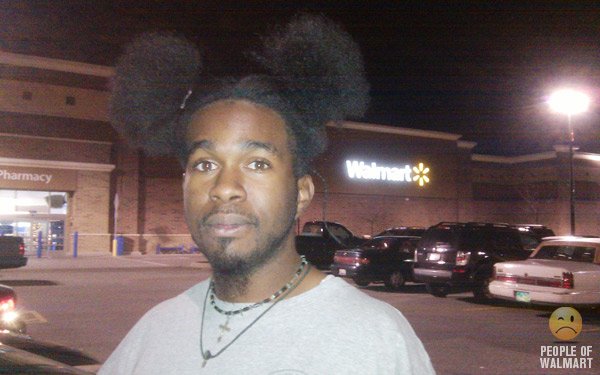 Technology News
Opera Mobile 10.1 Beta comes to Android
Symantec releases free DNS tool
Pocket projectors advance in key features