Fighting Back - babysitter fights off intruder with broom
Forget About It - pill developed to help people forget traumatic past events
Don't Squeeze the Charmin - woman trapped in Paris bathroom for 20 days


| | | |
| --- | --- | --- |
| On this day in history: November 24, 2003 - A jury in Virginia Beach, Va., sentenced John Allen Muhammad to death for the Washington-area sniper shootings. Muhammad was executed in 2009. | | |
| | | |
| --- | --- | --- |
| Born on this day in history: November 24, 1888 - Dale Carnegie (1888 - 1955) Born in Maryville, Missouri, writer and public speaker Dale Carnegie began in the 1930s with a radio program and books, notably How to Win Friends and Influence People (1936). His name became synonymous with the self-help-to-success he promoted. | | |
Scripture of the Day: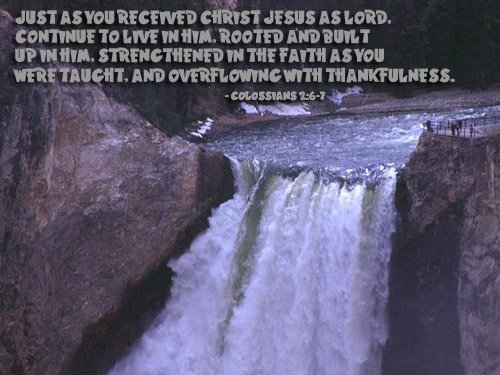 Video of the Day:
Embrace Life - Wear Your Seat Belt - submitted by Laura - I felt it appropriate to use yesterday's Video of the Day again today. I believe it is truly a "must-see" video that is particularly timely, since many will be driving to be with family and friends for Thanksgiving.
As I said yesterday, Laura recently avoided an accident because of her quick responses and excellent driving skills. This experience heightened her awareness of how critical it is to drive defensively. Several days ago, she successfully completed a defensive driving seminar sponsored by her employer. She made these comments on yesterday's blog:
There are 5 keys to defensive driving that primarily will keep you safe if you employ them at all times.
The protocol was devised by Smith Systems in 1952...they have not been improved upon to this day.
The ACRONYM is:
All
Good
Kids
Love
Milk
*********************************
AIM High in your steering
GET the Big Picture
KEEP your eyes moving
LEAVE yourself an out
MAKE sure they see you
I learned a lot taking this course. Foremost -- it's not about being the fastest and coolest; it's about being the safest and staying the "alive'est."
GREAT instruction I received. Actually changed the way I drive.
More Later, if anyone interested.
HAPPY THANKSGIVING ALL!
Imagine my surprise when I encountered this scene at Walmart while journeying to my office this morning! Click to enlarge.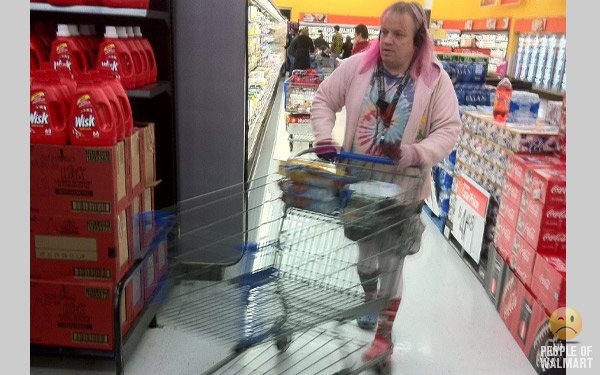 Technology News

FCC calls for 911 system that accepts texts
Acer 10-inch Android tablet: hands on
Kingston unveils USB 3.0 Hyper Max external hard drive