National Navajo Code Talkers Day - Today is National Navajo Code Talkers Day!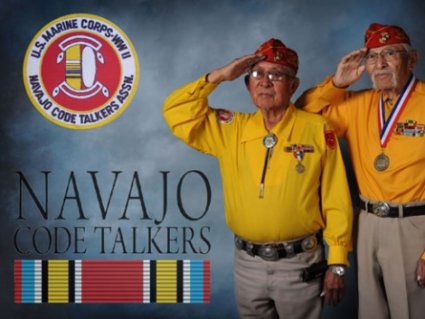 Code talkers were people who used obscure languages as a means of secret communication during wartime.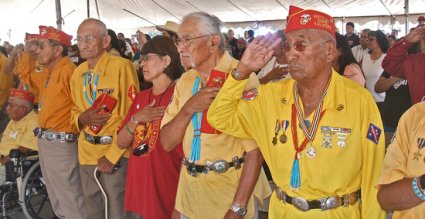 The term is now usually associated with the United States soldiers during the world wars who used their knowledge of Native-American languages as a basis to transmit coded messages.
In particular, there were approximately 400–500 Native Americans in the United States Marine Corps whose primary job was the transmission of secret tactical messages.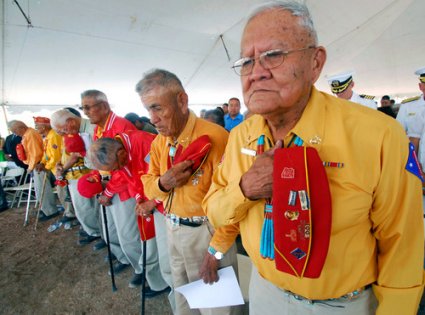 Code talkers transmitted these messages over military telephone or radio communications nets using formally or informally developed codes built upon their native languages. Their service improved communications in terms of speed of encryption at both ends in front line operations during World War II.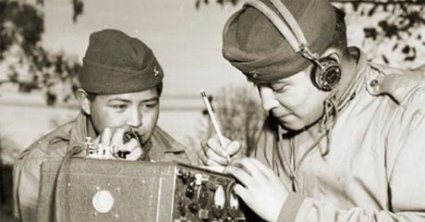 The name code talkers is strongly associated with bilingual Navajo speakers specially recruited during World War II by the Marines to serve in their standard communications units in the Pacific Theater.



The Navajo "code talkers," as they became known, used English code words that they translated into their language to send messages. The Japanese military could hear these coded messages, but they could not understand their meanings. The Navajo language was not well known.

The Navajo code talkers served in some of the fiercest battles of the Pacific. They saved many lives and helped the United States and its allies win the war. However, the code talkers were never allowed to discuss their work with anyone. Most Americans did not know about the code talkers' role in World War II until much later.

For their bravery and service, President Ronald Reagan set aside a special day to honor the Navajo code talkers. In 1982, he declared August 14 to be National Navajo Code Talkers Day.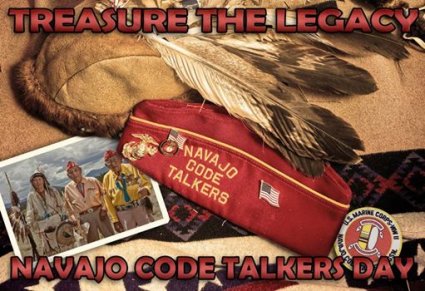 In the News - They walk among us!