In the News Today
Weapons of Choice - gunrunning scandal uncovered at ATF
Clean Your Plate! - all-you-can-eat sushi patron bounced for not eating rice
Matters of Life and Death - Virginia passes bill that will close most abortion most clinics


| | | |
| --- | --- | --- |
| On this Day in History: February 25, 1922 - Henri Landru, the notorious French serial killer known as "Bluebeard," guillotined for murdering ten women, and one boy. His motive was purely financial; by placing classified ads Landru lured selected women into his clutches, married them, and disposed of their bodies without a trace. While denying guilt to the end, a drawing given to his attorney had written on the reverse, "I did it. I burned their bodies in my kitchen oven." | | |
| | | |
| --- | --- | --- |
| Born on this Day in History: February 25, 1943 - George Harrison (1943 - 2001) Born in Liverpool, England, musician George Harrison played lead guitar for the Beatles. After the group's break-up he made solo albums, including All Things Must Pass (1970). He also performed with other artists such as The Traveling Wilburys. He produced several films as well, such as Monty Python's Life of Brian (1979). | | |
Scripture of the Day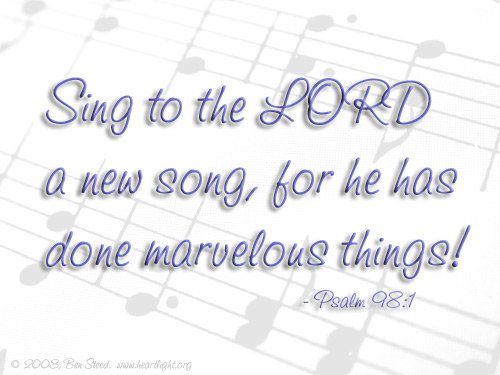 Video of the Day
- I had intended to feature a glowing review of the new Motorola Xoom tablet PC in today's blog post. Sadly, this shall be delayed until Tuesday's blog post.

Here are the events that caused my review to be set off until Tuesday:

I telephoned the Verizon dealer here: "Hello, Verizon," a lady answered. "Good morning. Do you have a Motorola Xoom in stock?" a asked." "No." [plonk!] I as surprised by this response, yet I vowed not to allow it to impede my acquisition of this new creature. I anticipated some issues—since the Xoom was released yesterday—yet I did not anticipate someone would simply say, "No" in response to my question of availability and end the call in such a fashion!

I then called the Verizon store in Chico. I intended to have a Xoom awaiting Laura's journeying there after work. (The Verizon store in only a few blocks from Sierra Nevada.) My first call resulted in being told that all sales personnel were busy. I was told that a sales representative would return my call within an hour. I gave my office phone number.

After a wait of well beyond an hour, I called again and said I had not received a return call and wished to make a purchase. I was put on hold. Following a wait of about five minutes, a sales representative came online. I told her I wanted a Xoom with no accessories and the minimum $20/month, 1GB data plan. I told her that Laura would pick it up shortly after 5 PM. I gave her my credit card information and told her that it was critical that the unit be ready for Laura to pick up when she arrived there.

At approximately 5:15 PM, Laura called me from the Verizon store and said the sales agent wished to speak to me. Following the sales agent's attempt to interest me in other tablets—saying that the Xoom was "expensive," she finally appeared to accept my insistence that I was interested solely in the Xoom. She then tried to add a plethora of accessories. I repeated my earlier telephone conversation—in which I said I wanted only the unit and the minimum $20/month data plan. She told me that would provide only 1GB/month and began reciting the estimated data usage for various Internet tasks. I told her I intended to use Wi-Fi nearly all the time and that 1GB/month would easily exceed my 3G/4G access. She said, "If you want Wi-Fi, you'll need the Wi-Fi card and the $60/month data plan." WHAT?????

I decided at this point that this person was unfamiliar with the Xoom and equally unfamiliar with Verizon plans. I said, "Please return Laura's phone to her and tell her to come home at once.

I ordered a Xoom from Verizon online. This was accomplished quickly and without issue. If I had ordered prior to 4:30 PM, my Xoom would have been delivered today, with free overnight shipping.

Ah, well. I shall download the manual and begin making a list of applications I wish to evaluate.

Imagine my surprise when I encountered this scene at Walmart while journeying to my office this morning! Click to enlarge.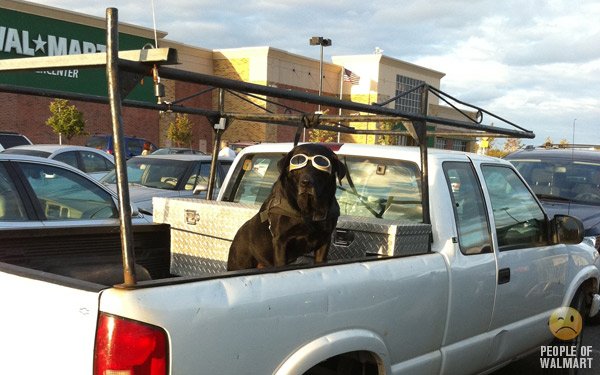 Technology in the News Today
Motorola Xoom accessories: Hands-on
Google Honeycomb OS and apps: Hands-on
Google Cloud Connect with Microsoft Office launches worldwide